Due to the current situation surrounding the corona virus, many people from the tourism sector are losing their jobs, especially in regions such as Southeast Asia. Our guide Long Vireak has been working for Green Tiger since 2017 and, like many others, is severely affected by the situation. He reports on the current situation on site from the Angkor temple complex.
It is currently a difficult time for our partners in Southeast Asia because the international travel restrictions have broken down all income from the travel industry.
Our guides have sent us some videos that we will gradually publish on this travel blog. You are also welcome to support our guides with a donation. Every amount is passed on by us 100%. Just contact us!
Long Vireak talking over Cambodia – Angkor
Long Vireak is currently in the Angkor temple complex, where he has been working for us as a tour guide since 2017 and introduces our customers to the unique Angkor.
Angkor is the symbol of Cambodia and the largest tourist magnet in the country. Before the corona virus paralyzed tourism, many people visited the temples every day and gave the guides a secure source of income.
Long Vireak is now working for his family because there is currently nothing to do for him. He hopes that the crisis and the hard time for him and his family will soon be over.
As soon as travel is possible again, he is looking forward to bringing Green Tiger customers closer to his home and the unique temples.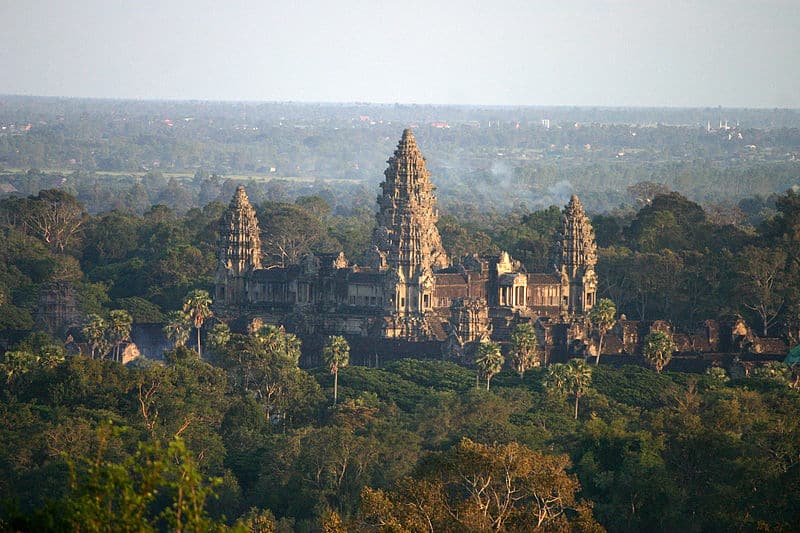 The Angkor temple complex is an absolute highlight and a must-see for every visitor to Cambodia. To plan your individual trip, simply contact the Cambodia specialists at Green Tiger Travel.
We would be happy to advise you personally: