Laos is a wonderful country that, despite the great influence of its neighbors and colonists, has been able to preserve its very individual traditions and customs to this day. Sitting in a Coffee-Shop in Luang Prabang, one almost feels that time stands still. Hustle and stress are unknown to the Laotians. Let yourself be infected by this almost spiritual tranquility in this strongly Buddhist country and get to know one of the most hospitable countries of Southeast Asia. We take you on our individual travel to Laos off the beaten tracks into the real Laos.
We would be happy to advise you personally: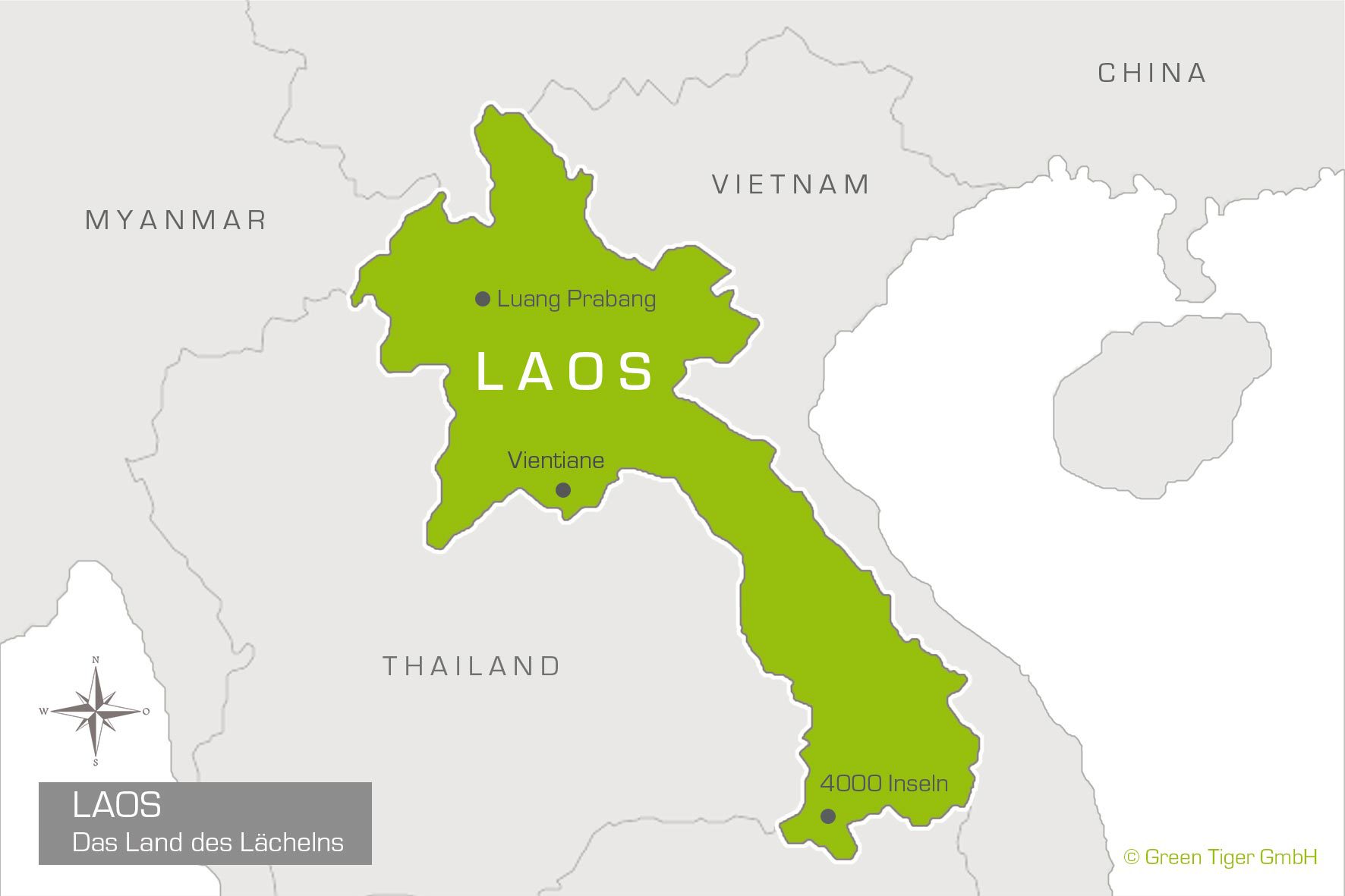 Vientiane – the cosy capital of Laos
Luang Prabang – UNESCO city of monestaries
Vang Vieng – enchanting carst landscapes
The 4.000 Islands – the original Mekong
Possible itinerary: Luan Prabang – Nam Ou – Vang Vieng – Vientiane – Pakse
Laos is full of highlights. The country offers a wide range of places and attractions to visit. To give you a first insight, we present some of Lao`s highlights here. We would be happy to give you more information about Laos in a personal conversation.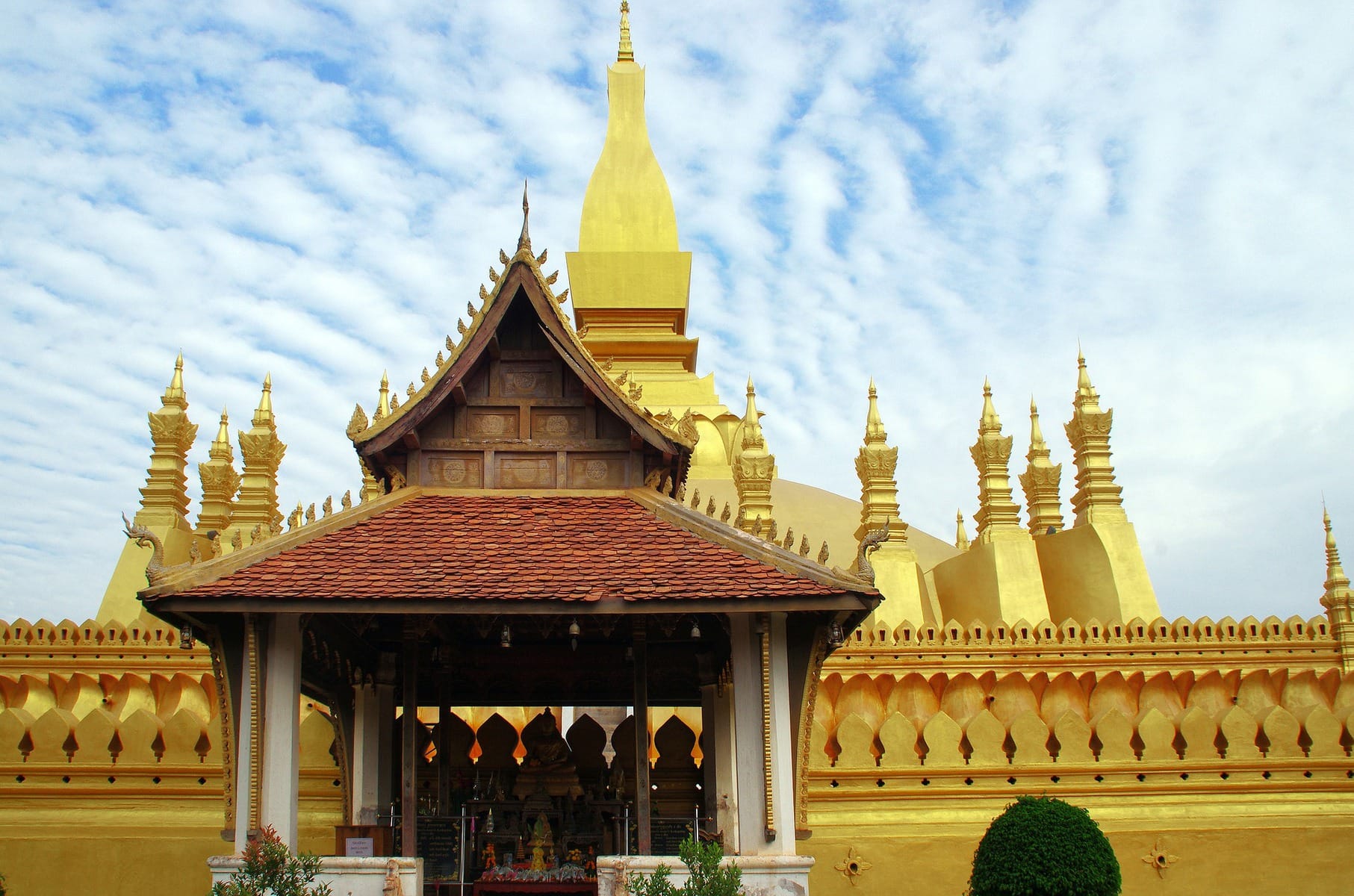 Vientiane
With about 460.000 inhabitants Vientiane is the largest city in Laos. Its name can be translated as "city of the moon. A settlement is said to have existed at this location more than 2,000 years ago. In the second half of the 17th century, the city achieved stability under King Sourigna Vongsas. This was followed by a cultural flourishing and a long-awaited peace that lasted for more than 50 years. After his death, however, the Kingdom of Lane Xang broke up into three parts due to inheritance disputes.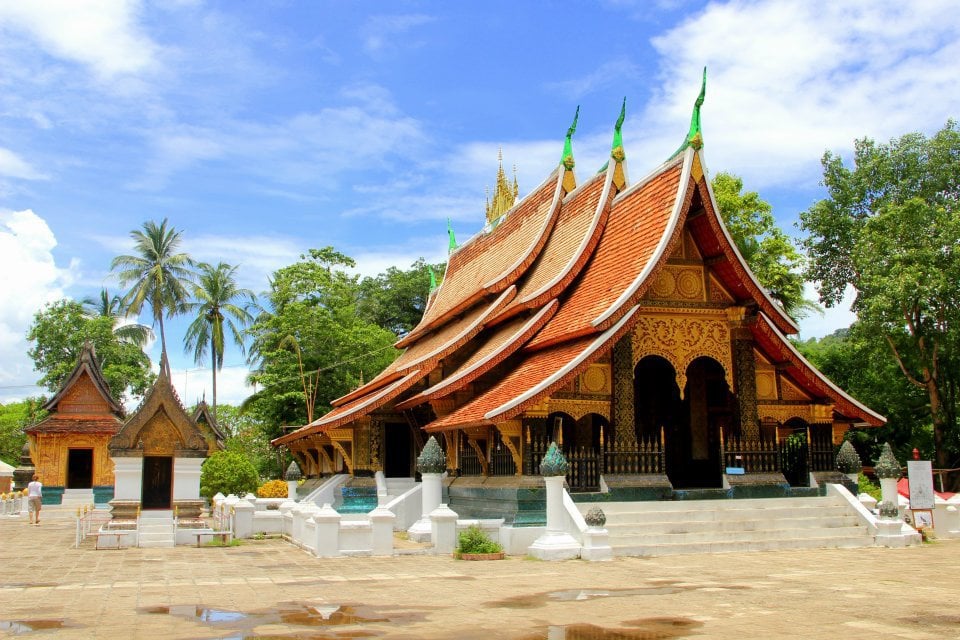 Luan Prabang
Luang Prabang lies at the confluence of the Mekong and Nam Khan rivers, about 300 km north of the capital Vientiane. The small town itself was once a resident city: mentioned as early as the 5th century BC, it first flourished under King Samsenthai. In 1560, however, the seat of government was moved to today's capital. Luang Prabang was subject to numerous influences, including those of French colonialism. Finally, in the 1990s, the city experienced an economic boom and was even designated a UNESCO World Heritage Site in 1995.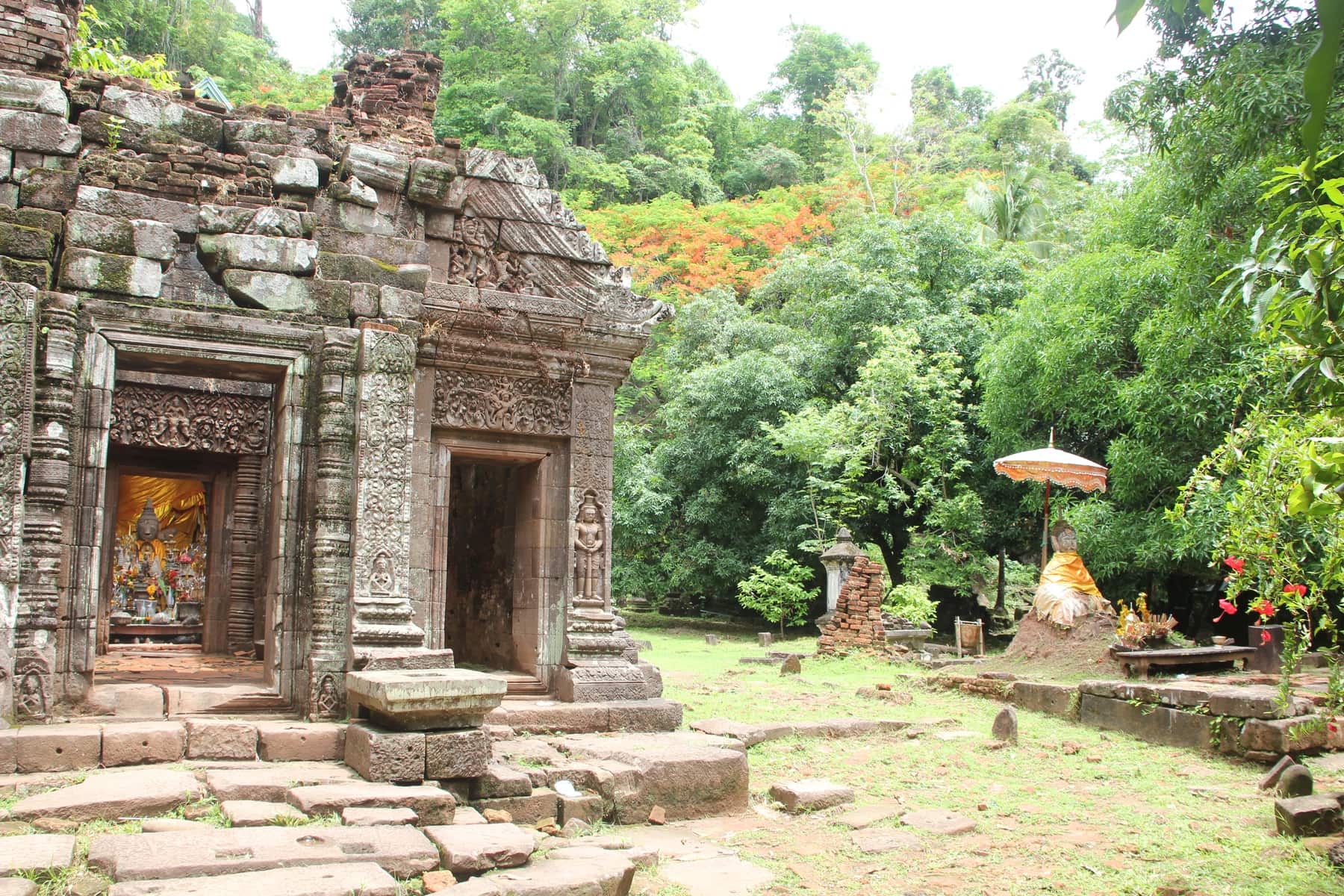 Vat Phou
The first buildings were constructed in the sixth century. The majority were built between the 11th and 13th centuries. At first, the elements were dedicated to the Hindu gods Shiva and Vishnu. Later, Buddha was also worshipped in the mountain temple. In 1866, the ruins were rediscovered and then explored. Since 2001, the entire temple complex has been a UNESCO World Heritage Site. Besides Vat Phou, it also includes the old Khmer road and the ruins of the two settlements Shrestapura and Lingapura.
Green Tiger's Special Laos Tours
Laos consists of three quarters of jungle, mountains and rivers. A jewel of this karst rock formations is the largest river in Southeast Asia: the Mekong. He takes many visitors on a miraculous journey through the country.
The climate in Laos is tropical with warm temperatures. But temperatures vary greatly from region to region. So especially in the mountains it usually gets colder. Please contact our travel experts for more details.
Places like Vang Vieng, formerly popular among backpackers, have now become oases of peace. Relax in a beautiful resort in Muang La on the Nam Ou River or join us for a visit of a sustainably managed elephant camp. Get to know the quiet and intelligent animals of the Laotians. Culturally, Laos has much to offer.
Luang Prabang with its 1,000 temples or the level of clay jars bear witness to a rich and ancient history. Learn more about these enigmatic monoliths – did giants literally drink rice wine from them as legends say? We will advise you personally.
Help the Laotians to help themselves and visit MAC (Mines Action Group) with us. The Mines Action Group has set itself the task of eliminating the effects of the so-called "secret war".  America dropped millions of bombs from the unexplained Vietnam War in Laos – a work that would employ the Laotians unaided for more than a hundred years. Learn about this vital work and what you can do to make the lives of children and local farmers safer.
FAQ About Laos Roundtrips