The land of the 17,508 islands enchants with its diverse landscape and extremely friendly population. Indonesia has been on the list of popular travel destinations for some time – Bali in particular is well-known among experienced travellers. Our individual trips to Indonesia offer everything for your personal special holiday: hidden tropical beaches, impressive volcanic landscapes, fascinating funeral ceremonies of the Toraja people on the island of Sulawesi and wild orangutans in the jungle of Sumatra or Kalimantan. Be inspired by our sample tours of Indonesia.
We would be happy to advise you personally: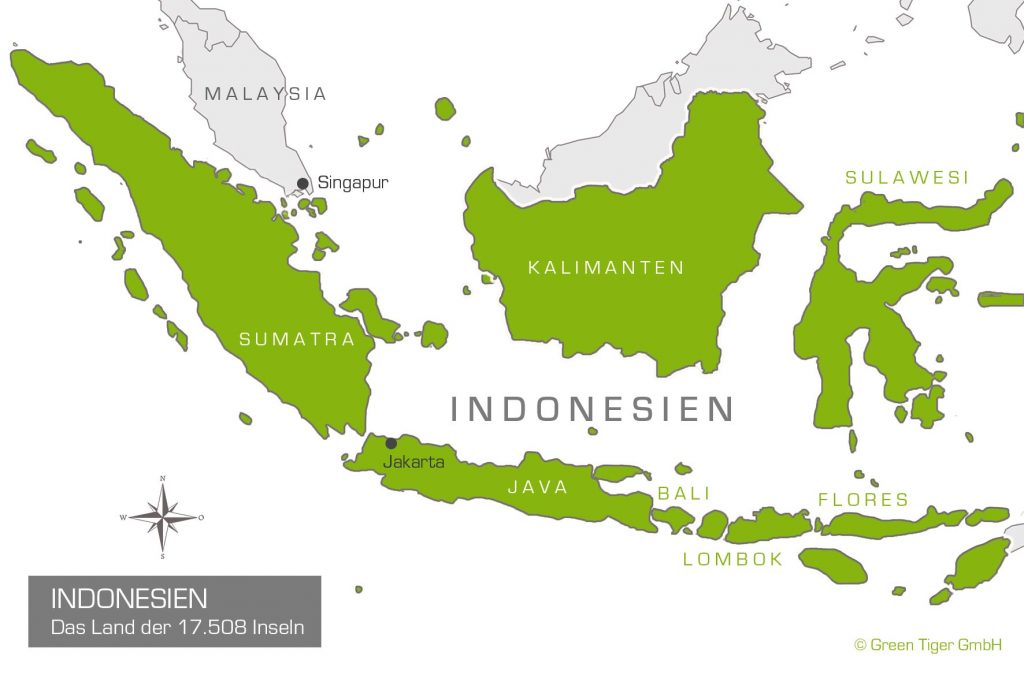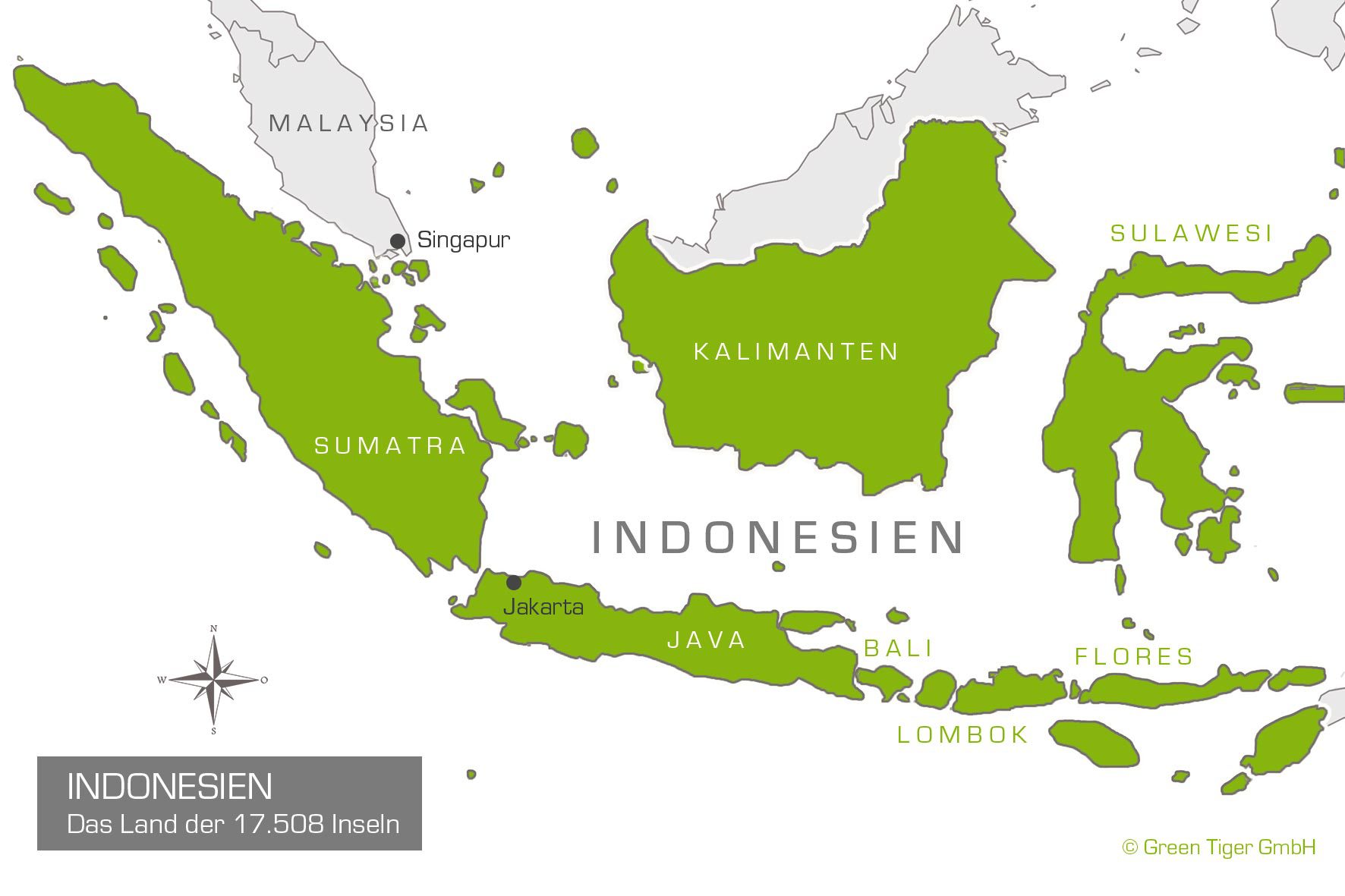 Sumatra – Orang-Utans and Jungle-Trekking
Java  – Culture and Temples
Kalimantan – impressive nature
Bali – Beaches and Culture
Lombok – snorkeling with sea turtles
Flores – impressive vulcano landscapes
Sulawesi – diverse cultures and national parks
Indonesien – Land of the 17,508 Islands
The island state of Indonesia lies on both sides of the equator. Thus, there is a tropical climate with lots of rain. There are only two "seasons": the dry season (April to October) and the rainy season (November to March). More detailed information can be found on our travel blog.
Tour Combinations With Other Destinations
Indonesia is perfect for a combination with Malaysia or Thailand. The destination can also be travelled very well with families.
Green Tiger's Special Indonesia Tours
As diverse as Indonesia are our individual journeys. Our travel suggestions are only guideposts and suggestions for you. They show you ways to travel this country individually and privately. But we are happy to adapt your trip completely to your wishes and create an all-inclusive package for your dream vacation.
Visit historic sites and cultural treasures: Sultan's palaces, world heritage sites such as Borobudur Temple and Prambanan on Java Island, which testify to a Buddhist and Hindu past. Admire the variety of batik fabrics in the batik galleries in Solo on our individual tours Indonesia.
We are happy to plan your private dream trip together with you. Their guide is like a 'bridge' to the local population, allowing stories to be shared and conversations likely to be denied without Indonesian knowledge. We will advise you personally.
Travel in the month of fasting Ramadan
More than 80% of Indonesian inhabitants are of Muslim faith. Ramadan is the Islamic month of fasting: in the ninth month of the Islamic calendar, faithful Muslims fast from sunrise to sunset. The month of fasting is one of the duties of a Muslim enshrined in the Koran, in which, in addition to abstaining from eating, thoughts should also be purified, and concentration should be more directed to the faith.
During the month of fasting public life in Indonesia is slower. Given the Southeast Asian heat, it is understandable that employees without food and water may not be able to work that fast and focused these days. In addition, especially on Java many employees of the tourism industry are, including numerous guides, during Ramadan itself on vacation.
As a traveler, you should show respect for the fasting and do not eat, drink or smoke in public during the day, and make sure that your shoulders and legs are covered. Especially during Ramadan, it is important to avoid photographing people during prayers or as part of their ablutions before prayer.
A great spectacle and event is Idul Fitri (Arabic sugar festival), which is celebrated at the end of the fast break. Throughout Indonesia, this is a special holiday, comparable to the Christian Christmas. There are big parades, accompanied by music and fireworks, where you can admire fantastic cars with miniature mosques, giant koran books and other works of art – a truly worth seeing spectacle!