Bhutan is a still undiscovered travel destination in the Himalayas – only a few years ago it emerges from self-imposed isolation. Bhutan offers its visitors a very special journey, past lush pastures, towering peaks, hidden monasteries and untouched forests. The land is ideal for individual travel. The way of life of the Bhutanese gives one the unique opportunity to get to know the Buddhist culture and its traditions in an authentic environment. Be inspired by our sample tours Bhutan.
We would be happy to advise you personally: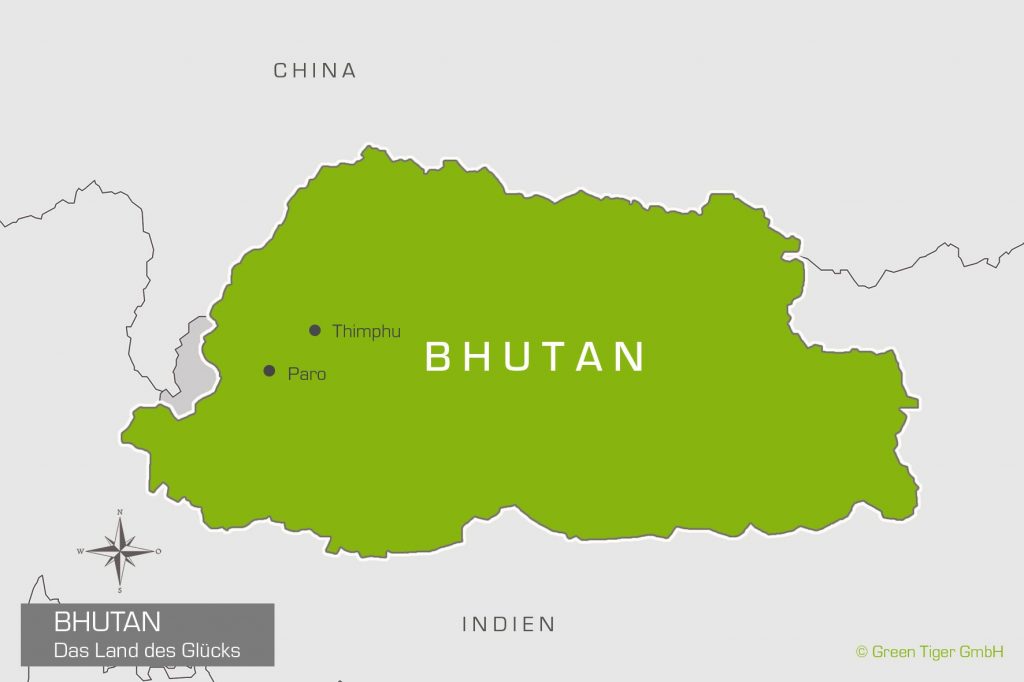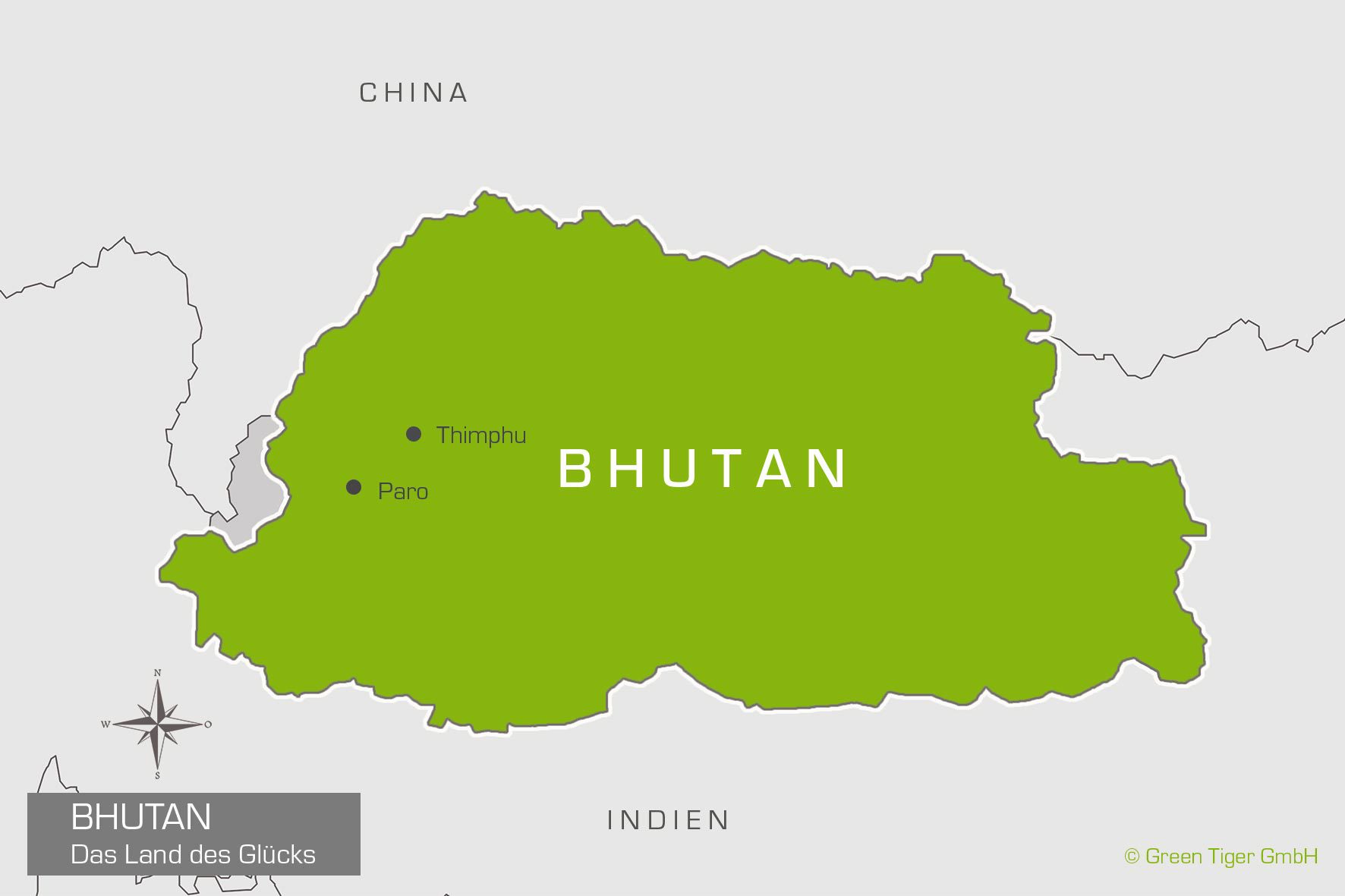 Paro – hiking to the famous Tiger's Nest
Thimphu – capital and king's palace
Punakha – the magnificant Punakha Dhzong
Bumthang – fascinating landscapes
Bhutan – the Land of Happiness
Bhutan is known for his governmental approach to maximizing the "gross national happiness" of its inhabitants. This is done through a balance of religion, culture, nature and economy. One of the reasons why the happiest people live here, who are interwoven with their culture.
Tour Combinations With Other Destinations
Bhutan is great for combination with Thailand as well as for family holidays. We are happy to adivse you personally.
Green Tiger's Special Bhutan Tours
Very friendly people, breathtaking mountain ranges, traditional life, many colorful and different festivals and a deep insight into the original form of Buddhism. We can especially recommend the Bhutanese festivals, which are unique in their form. We are happy to help.
As varied as Bhtuan are our individual journeys. Our travel suggestions are only guideposts and suggestions for you. They show you ways to travel this country individually and privately. But we are happy to adapt your trip completely to your wishes and create an all-inclusive package for your dream vacation.
Bhutan is a predominantly Buddhist country. This is where Mahayana Buddhism is practiced, one of the main beliefs of Buddhism, which has reached Central and East Asia through the Silk Road. In Bhutan, Buddhism is not just a religion, but a philosophical form of life.
We are looking forward to arranging your personal trip to the land of happiness. Just call our travel experts or sent us an Email.