Who does not know them, the fantastic nature shots from the film "Lord of the Rings". And where were they filmed? In New Zealand, of course! The diversity of the islands of New Zealand is unbelievable: it is not unusual for you to turn a curve and it is a completely new sight. Discover the Alps of the South Island with rough landscapes and the rainforest of the west coast or the gentle hills of the east coast on our hikes. Relax or kayak in one of the many beautiful bays in the north and marvel at the volcanic peculiarities of the north island.
Basically, we organize self-drive tours in New Zealand, which we work out together with our customers. You will also find two exciting offers for small group trips. Please contact us to find out the exact dates.
We would be happy to advise you personally: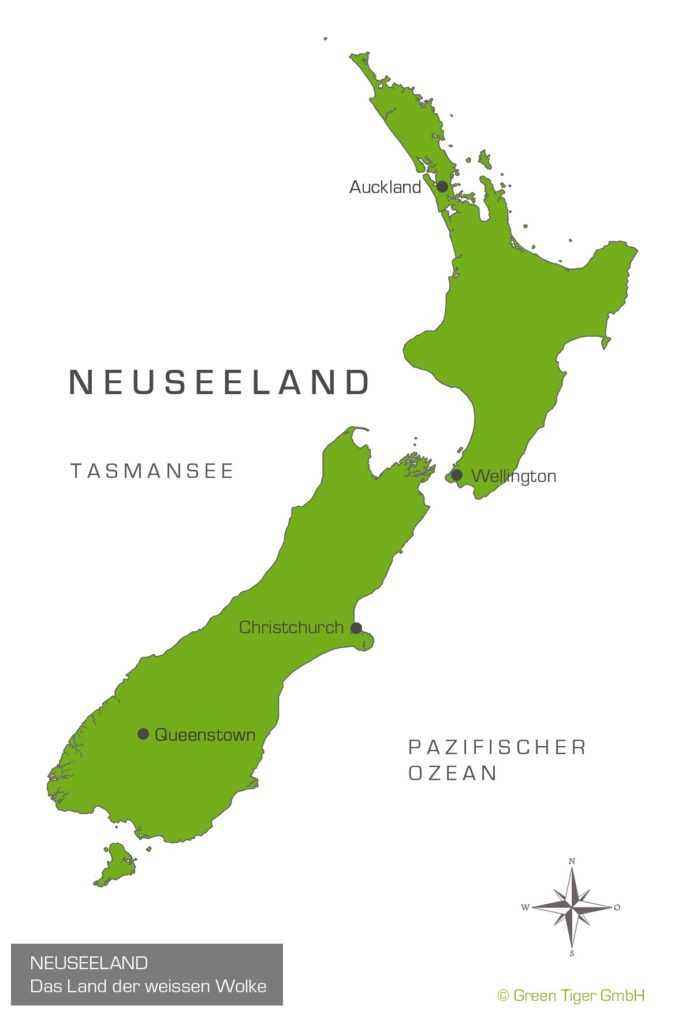 Our individual trips are as diverse as New Zealand. Our travel suggestions are only guides and suggestions for you. They show you ways to travel this country individually and privately. We would be happy to adapt your trip completely to your wishes and create an all-round carefree package for your dream vacation.
New Zealand – the land of the long white cloud
New Zealand has everything nature has to offer: rainforest, tropical beaches, active volcanoes, picturesque fjords, huge and rugged mountains with glaciers, gentle hills grazed by sheep and a unique variety of animals and species.
That is why the kiwis also call their country "Godzone" – God's own country and this wonderful country is so wonderfully unpopulated. Only about 4 million people live on the islands, which are similar in size to Great Britain.
It was only about 1,000 years ago that the Maoris came to New Zealand in their boats and established their first settlements there. The country was colonized by the English much later. It is always rich in history and a visit to the Maori Land should not miss the Tangata Whenua, the indigenous people and their customs and rituals. 
Green Tiger's Special New Zealand Tours
Both islands of New Zealand and their highlights can be easily traveled in three to four weeks, but if you bring more time, so much the better!
Because there are not only fantastic natural landscapes to admire, New Zealand also impresses with its varied activities. Skiing in the mountains, snorkeling in the turquoise sea, hiking over glaciers and along crystal-clear lakes or walking on the trail of hobbits and elves in the land of Middle-earth. For everyone who loves adrenaline, there are also plenty of exciting activities.
Come with us to the North Island on a breathtaking hike around Mount Ngauruhoe, an active volcano in the Tongariro National Park. You can admire craters, explosion pits and lava flows.
Or do you prefer sun, beach and sea? Then join us on a guided tour of the Abel Tasman National Park on the South Island, both on foot and by boat.
Could we infect you a little with our New Zealand fever? Then we look forward to your inquiry. We would be happy to work out an individual offer for you.