Thailand is probably the most famous travel destination in South-East Asia. Green Tiger Travel brings you on your individual tour to Thailand away from the tourist centers on far-off routes into the "real" Thailand. Of course, the sightseeing-highlights do not have to be left out. You tell us how you want to travel, and we will put it all together individually. Let yourself be inspired by our sample tours Thailand.
We would be happy to advise you personally: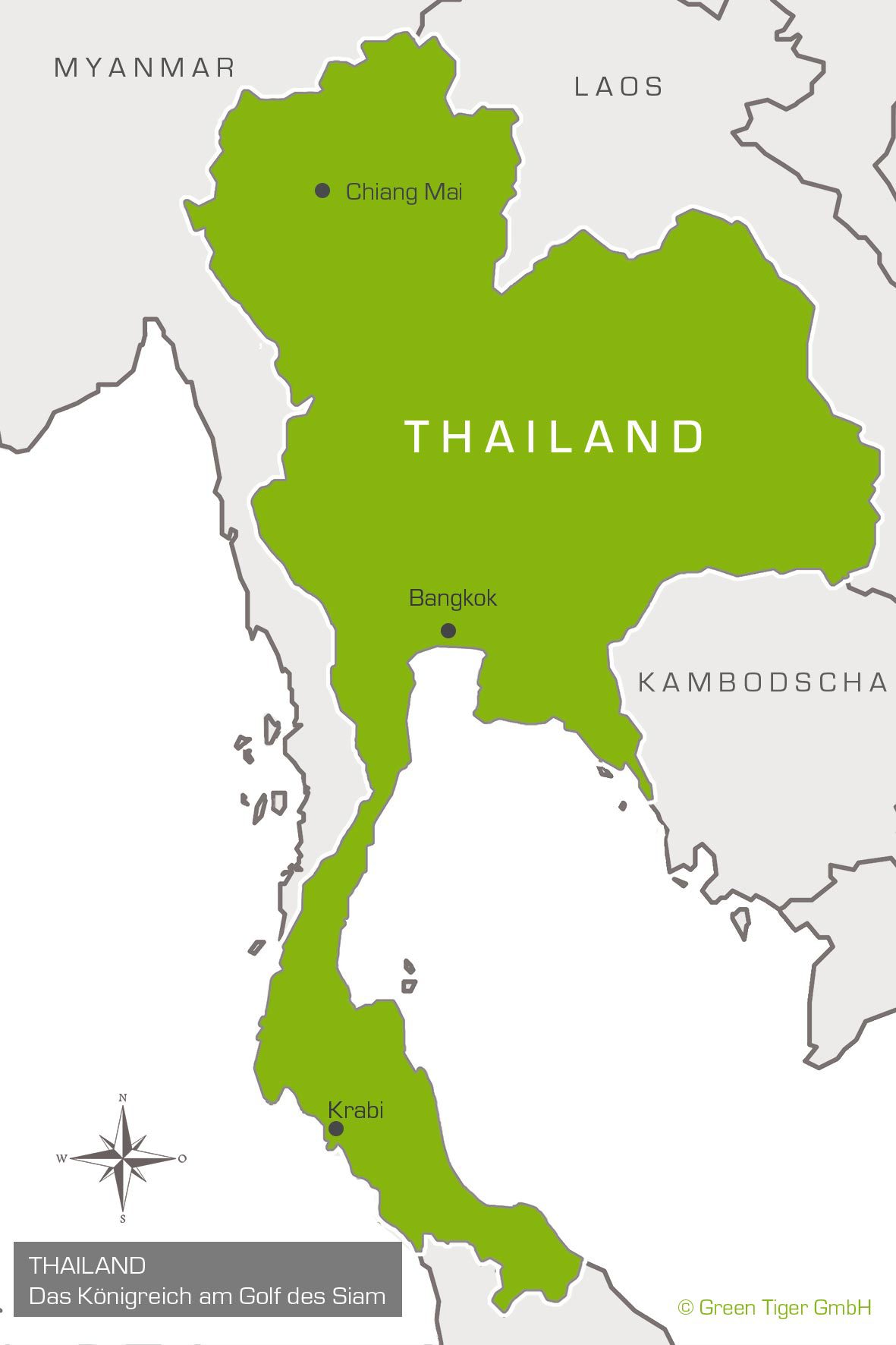 Bangkok – Capital of the Kingdom
Ayutthaya – the ancient capital of Thailand
Thailand – the Kingdom at the Gulf of Siam
Thailand enchants the visitor with delicious food, warm hospitability and breathtaking landscapes.
In fact, Thailand offers all the heart of a traveller could possibly desire. Wonderful temples, hidden mountain villages, vibrant cities and of course golden dream beaches. With so many choices you can loose the overview quickly. Green Tiger Travel is specialised to find the special and original land of the Thai for its guests.
Combination with Other Destinations
Thailand is great for a combination with Myanmar as well as for family holidays. We are happy to advise you personally.
Green Tiger's Special Tours to Thailand
Thailand has everything to offer what your heart desires. Wonderful temples, secluded mountain villages, vibrant city life and, of course, fantastic white dream beaches. Green Tiger Travel specializes in showing the authentic and original Thailand.
We will trek with you through far away mountain villages around Chiang Rai. Discover the seclusion of the mountains and marvel at the white temple of Wat Rong Khun. We take you to one of the most pristine regions of Thailand: the Isaan. Rice fields to the horizon, curious children and a very tasty and authentic regional cuisine. You will hardly meet other travelers here and get to know Thailand from a very "atypical", but very charming side. We are happy to help.
Experience one of the last nomadic peoples of Thailand on Koh Surin: the Moken. Learn from these fascinating people, who have often learned to swim before they can run, diving and enjoy their evenings right on the beach in the reserve.