Sri Lanka or Ceylon is a pearl in the Indian Ocean. Due to its compact size, Sri Lanka offers an incredibly rich range of captivating activities for individual travelers. Sri Lanka is justifiably famous for its beautiful beaches. Palm-fringed, an inviting warm ocean, a large variety of established resorts at the south and west ends, mixed with sleepy fishing villages and untouched paradises in the recently liberal north and east ends.
The country's wild animals also attract many visitors. There are more than 440 bird species, 33 of which are native to the island. The forests of Sri Lanka have the highest density of leopards in the world and are home to the largest wild elephant herds. Convince yourself of the fascination of Sri Lanka! Just contact our Sri Lanka travel advisors.
 
We would be happy to advise you personally:
Our individual trips are as diverse as Sri Lanka. Our travel suggestions are only guides and suggestions for you. They show you ways to travel this country individually and privately. We would be happy to adapt your trip completely to your wishes and create an all-round carefree package for your dream vacation.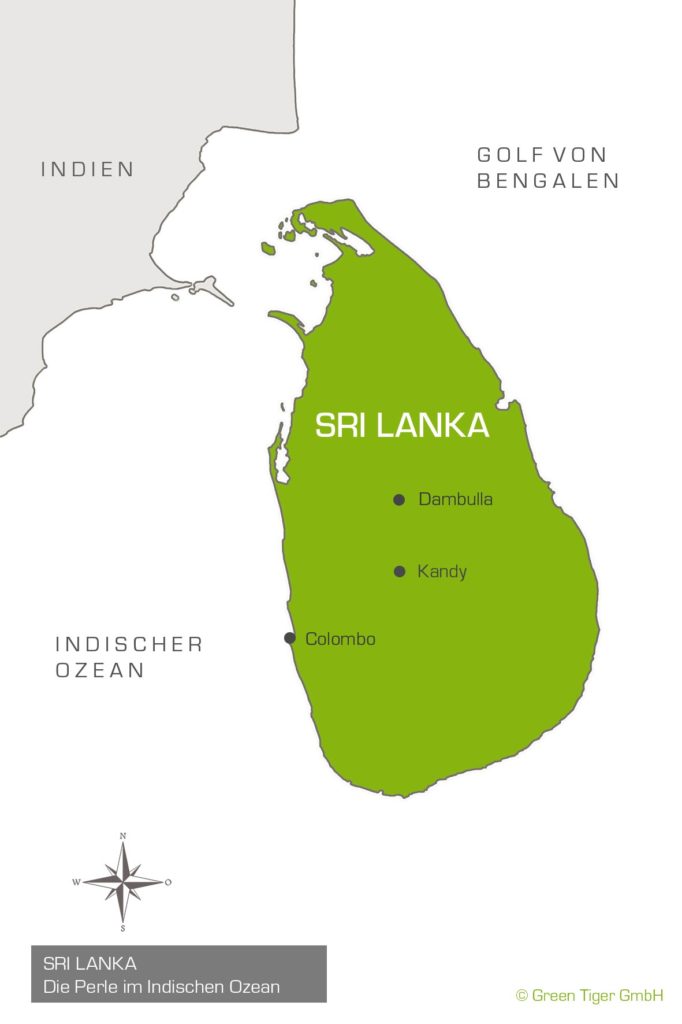 Sri Lanka – the Pearl of the Indian Ocean
 
Sri Lanka is a diverse travel destination that, despite its small size, has an incredible amount of experiences to offer. The first historical records of the island go back as far as 2,500 years when a prince banished from northern India came to the coast of Sri Lanka to establish the first known civilization. The island captivates with diverse landscapes, from golden beaches to hilly landscapes, forests and lush tea plantations.
Sri Lanka has a long and proud history. The historic cities with their great landscapes and crumbling ruins invite you to be discovered. The people of Sri Lanka are very friendly and helpful, they respect life and nature to the highest degree.
The cultural triangle is a geographic area consisting of a number of historic capitals and Buddhist places of worship where nested carvings and massive stone monuments adorn the forest. Huge artificial lakes or water reservoirs have irrigated the area for millennia and also provided water for rice fields and thirsty elephants who regularly leave the protection of the jungle to drink.
Green Tiger's Special Sri-Lanka-Tours
Our individual trips to Sri Lanka are unique experiences. Sri Lanka is a special experience even for experienced travelers to Asia: the impressive diversity of the island, the impressive culture and the fantastic landscapes are unique.
Discover the favorite island of the gods in the Indian Ocean on foot, by bike, by train or in a Safari Jeep. You can round off the trip with an indescribable stay on the beach at one of the numerous dream bays.
Convince yourself of the fascinating culture of the pearl in the Indian Ocean, immerse yourself in a wide variety of landscapes and let your mind wander on breathtaking beaches.
Do you already have more precise ideas about your trip, but do not yet know how you would like to implement it? We would be happy to advise you and look forward to your message.