Sustainable tourism aims to be considerate of nature, the environment and the people who live in the destination countries. The three pillars of sustainability are decisive for tourism: economy, social issues and ecology. All aspects must be considered individually and in interaction. The employees of Green Tiger Travel aim for tourism to have a positive impact on people and nature on site.
Membership in the forum anders reisen e.V.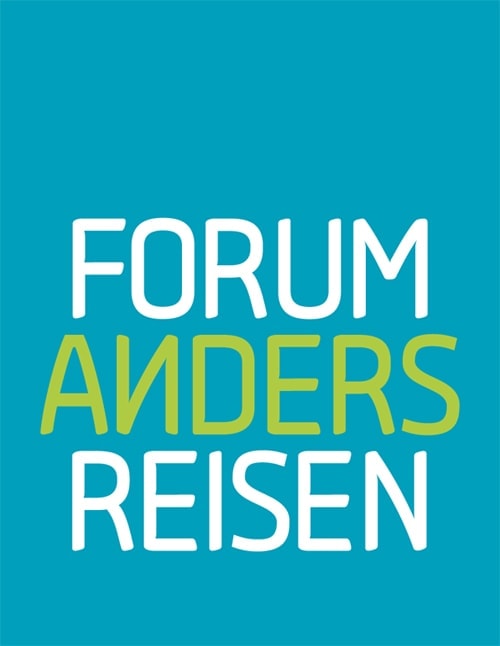 All employees of Green Tiger are proud of our membership in forum anders reisen e.V. 
With our membership we express our ongoing efforts for sustainable tourism. The members of forum anders reisen stand for travel experiences that are oriented towards people and the environment. This also means that local resources are used carefully, and foreign cultures are treated with respect. We respect human rights and are committed to protecting children from sexual and economic exploitation in tourism. Together we take responsibility for economic and social development at home and in the destination countries.
Certification for Sustainable Tourism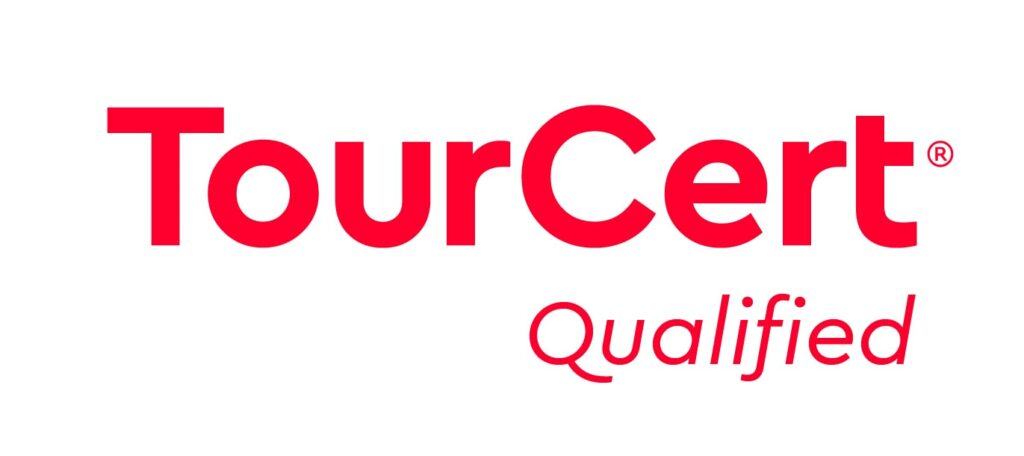 Based on our self-image as a sustainable tour operator, Green Tiger GmbH has been Tour Cert Qualified since January 2021. The criteria set by TourCert serve us as a framework for further developing the multi-layered sustainability of our actions as a tourism company on site in the destinations as well as in the office in Freiburg.
CO2-Compensation with Atmosfair

The flight to your destination produces CO2 emissions. You can offset these through atmosfair. With a donation, you can support high-quality climate protection projects in various developing countries around the world. The compensation contribution is calculated by the CO2 emissions on a flight and the costs required to save this amount in a climate protection project.
Child Protection in Tourism

Since 2019 Green Tiger Travel has been a signatory of the Child Protection Code "The Code". This means that we have consciously committed ourselves to implementing the criteria defined therein to protect children from economic and sexual exploitation. In doing so, we rely on the support of all our employees and our customers. We are continuously developing measures for appropriate child protection in our travel countries with child protection cooperation's. Both employees of the travel industry and travelers themselves can play an active role in child protection in tourism.
Green Tiger's Vision of Sustainable Tourism
In the ethical corporate mission statement of Green Tiger Travel, all employees have given themselves conscious guidelines for sustainable action.
Our destination countries are partly developing and emerging countries and our destinations are partly located in ecologically and socially fragile regions. Tourism can have positive and negative effects on local social life and nature. We are aware of our responsibility as a tour operator to act in such a way that the positive effects outweigh the negative ones and tourism is designed in such a way that our influence has a high a positive impact as possible.
For us, this means designing our tours in such a way that the local community benefit from it. As much value creation as possible should take place directly on site and thus improve the income opportunities of the local population. This is done, for example, by cooperating with small and medium sized local tour operators or by including community-based tourism projects in our recommended products. It is a central concern of ours to make the local population understand that intact nature can be a basis for income and employment and that it should therefore be protected.
We work with conservation and development organizations, especially when they can be supported early on by us or our clients. We avoid mass tourism, and we are aware that travel contributes to climate change. That is why we actively inform our clients about the realities and possibilities of how to make tourism sustainable.
We want to find a way to change things for the better through our daily work, in the big things of life as well as in the small ones. In this way, we contribute our share to international understanding and exchange between cultures. Our goal is to enable employees and clients to look beyond their own horizons and get to know other cultures. This enables us to learn from other cultures and countries. We want to broaden horizons from all sides, bring people together and promote dialogue and intercultural cooperation.
Tips for Sustainable Travelling
We have put together some tips on how to make your trip to Southeast Asia as sustainable as possible.