Due to the current situation surrounding the corona virus, many people from the tourism sector are losing their jobs, especially in regions such as Southeast Asia. Our guide Kyaw Thu from Nyaung Shwe, like many others, is severely affected by the situation. From his home country he speaks about the nearby Inle Lake.
It is currently a difficult time for our partners in Southeast Asia because the international travel restrictions have broken down all income from the travel industry.
Our guides have sent us some videos that we will gradually publish on this travel blog. You are also welcome to support our guides with a donation. Every amount is passed on by us 100%. Just contact us!
Kyaw Thu talking over the Inle Lake in Myanmar
Hello – Mingalaba!
My name is Kyaw Thu, I live in Nyaung Shwe. I'm a representative guide for Green Tiger Travel. When you visit our place, I have a really good opportunity to show you around the Inle lake – a really fantastic lake in Myanmar.
When you visit the lake, you will see there is soooo many different sights – floating islands, leg-rowing fisherman, people who live on the lake (they live different kinds of life style), and then unique holy pagodas, also weaving centre, a really unique product in Myanmar, where you can see how we get the lotus fibre from the lotus flour.
Then you can visit the west bank of the Inle Lake with thousands of pagodas we call Indein.
When you visit the Inle lake with its places your trip will remain in your memories.
So that's why you please come and visit our fantastic Inle lake, thank you very much, have a good time.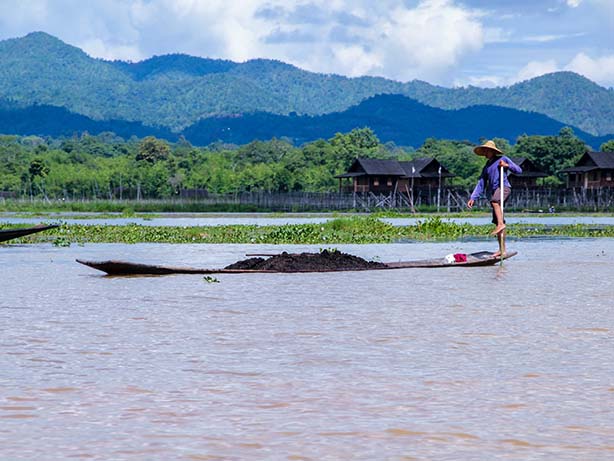 The Inle Lake is an absolute highlight and a must-see for every visitor to Myanmar. To plan your individual trip, simply contact the Myanmar specialists at Green Tiger Travel.
We would be happy to advise you personally: