Vietnam has become one of the most popular holiday destinations in Southeast Asia and we get numerous requests for our Vietnam tours. One question that comes up again and again is: What about getting around Vietnam? Can I rent a car? Or even a motorcycle? How long does it take to get from Hanoi to Sapa? In this post we share our experience with Vietnam's transportation.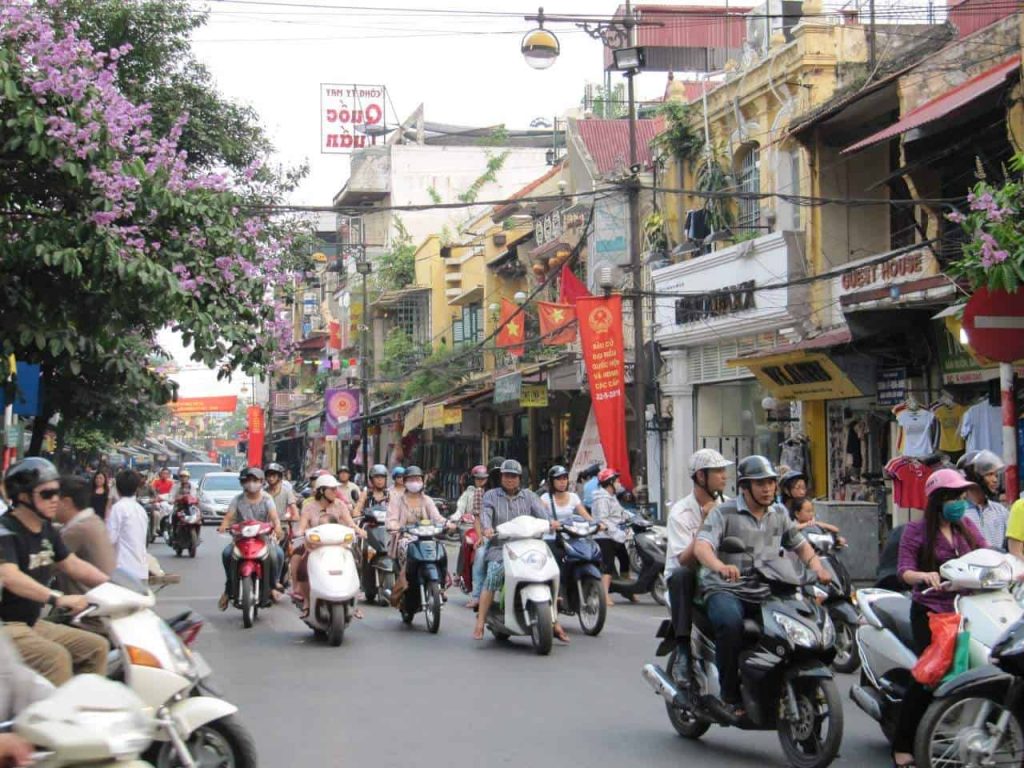 Transportation in Vietnam
Especially in comparison to the other Southeast Asian countries, the transport options in Vietnam are very developed. Nevertheless, it is advisable to install a good buffer for important appointments. If something is then delayed, you can also hope for the excellent improvisation skills of all those involved.
The plane is probably the fastest and most convenient form of transportation. There are four international airports in Vietnam. These are located in Ho Chi Minh City, Hanoi, Da Nang and Phu Quoc. There are also numerous smaller airports in different cities. Domestic flights can usually be purchased at relatively low prices.
Tickets should be booked early, however, as flights are often fully booked in advance. We can help you here. The distance from Ho Chi Minh City to Hanoi can be covered quickly and easily in two hours.
Another great way to get around Vietnam is by rail. Longer distances can be managed in this way. However, the approximately 1,730-kilometer route from Ho Chi Minh City to Hanoi takes at least 30 to 40 hours.
Many of our customers travel the Hanoi – Hue route by train. The journey takes a whole night and you arrive at your destination early in the morning. The same applies to the Hanoi – Lao Cai route. This also lasts all night. In the meantime there is a developed road that leads to Lao Cai. The journey takes around 5 hours.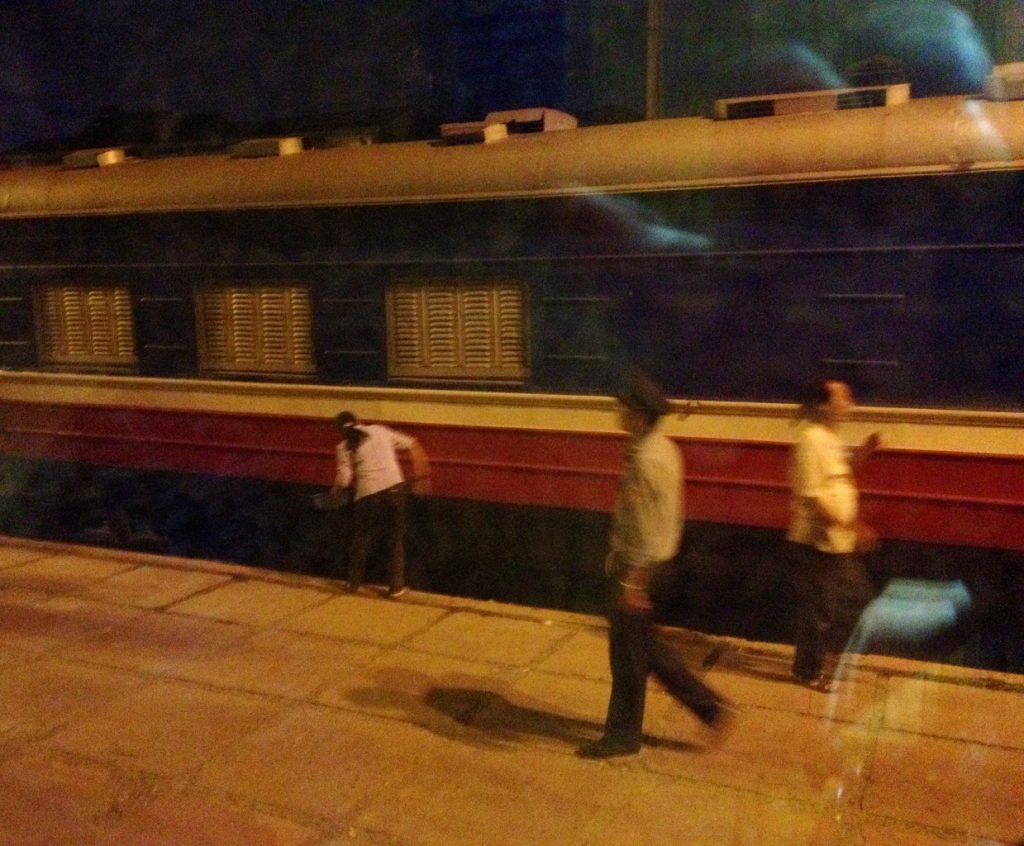 There are also sleeping trains available for long journeys, which makes getting around more convenient. You can share the sleeping cabin (4-person cabin) or book a 2-person cabin right away to allow yourself a little more privacy. Anyone who decides to take such a night trip should have a deep sleep, since the volume of some trains should not be underestimated.
The so-called "Victoria Train" is a modern and more luxurious alternative to get from Hanoi to Lao Cai in comfort. You can also order tickets in advance from us.
By Ship on the River or Sea
Moving by boat or ship is one of the most impressive travel experiences in Vietnam. Various tour operators offer regular boat tours through the Mekong Delta and Halong Bay. There are regular public ferry services to the offshore islands such as Phu Quoc, Cat Ba or Con Dao. The route from Rach Gia to Phu Quoc takes about two hours on a public speedboat.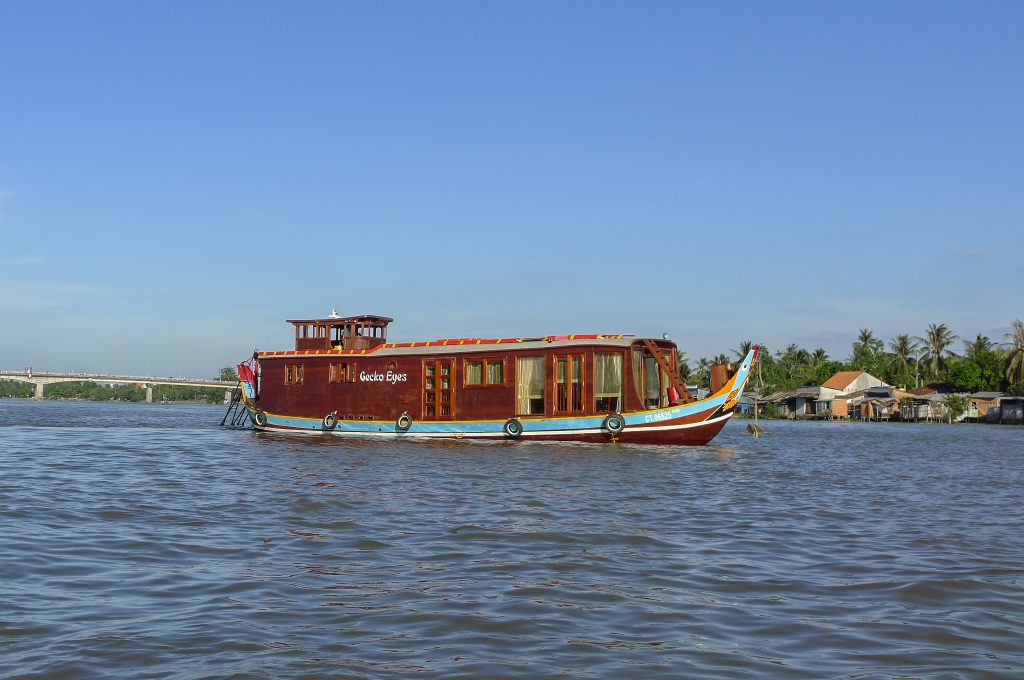 Better by Car with a Private Driver
Foreigners have been allowed to drive a car since the end of 2017. However, no relevant car rental company has yet been established. Therefore, the car is not yet a possible form of transportation for tourists.
We also do not recommend renting a motorcycle. In fact, in Vietnamese road traffic there is sometimes the "the stronger wins" principle. This type of driving cannot be compared with the western rules of road traffic and therefore cannot be assessed.
Vietnam's road conditions also often leave something to be desired. Many potholes, no marked roads and nonexistent traffic rules are sometimes the standard here. It is also not recommended to drive in the evening, as there is often no street lighting, especially outside of residential areas. That is why we attach great importance to our drivers, who have been specially trained to drive our guests safely from A to B.
National Road 1 is approximately 2,300 kilometers long and connects Ho Chi Minh City to Hanoi. Numerous public buses run daily between the larger cities, but almost all small towns are also served regularly. The so-called Open Tour buses, which offer individual routes or entire travel routes from Ho Chi Minh to Hanoi, offer a more convenient way of getting around the streets of Vietnam. These buses are operated by private providers and are usually better equipped than public buses. The rule here is: the higher the price of a route, the better equipped the bus you are driving.
Travel Times between the most important Travel Destinations
It is important to note that the following values can be seen as a guide. Depending on the traffic situation, considerable delays can be expected. It is therefore advisable to always install a buffer for important appointments. If you are traveling with one of our guides and drivers, they will always inform you in advance about necessary time buffers.
Saigon city center – Airport: approx. 30 minutes
Saigon – Can Tho: approx. 4 hours
Saigon – Cai Be: approx. 2 hours
Saigon – Mui Ne: approx. 6 hours
Hanoi – Airport: approx. 1 hour
Hanoi – Halong Bay: approx. 4 hours
Hanoi – Sapa: approx. 6 hours
Hanoi – Ninh Binh: approx. 4 hours
Halong Bay – Ninh Binh: approx. 4 hours
Hanoi – Moc Chau: approx. 6 hours
Hue – Hoi An (over the cloud pass): approx. 4 hours
Hoi An – Danang (airport): approx. 30 minutes
The Bicycle – Traditionally the most important means of Transportation in Vietnam
Short distances are covered in Vietnam by bike or so-called Xe oms.
In rural areas like Ninh Binh, a bike tour through the dry Halong Bay is perfect. Please take a closer look at our tour.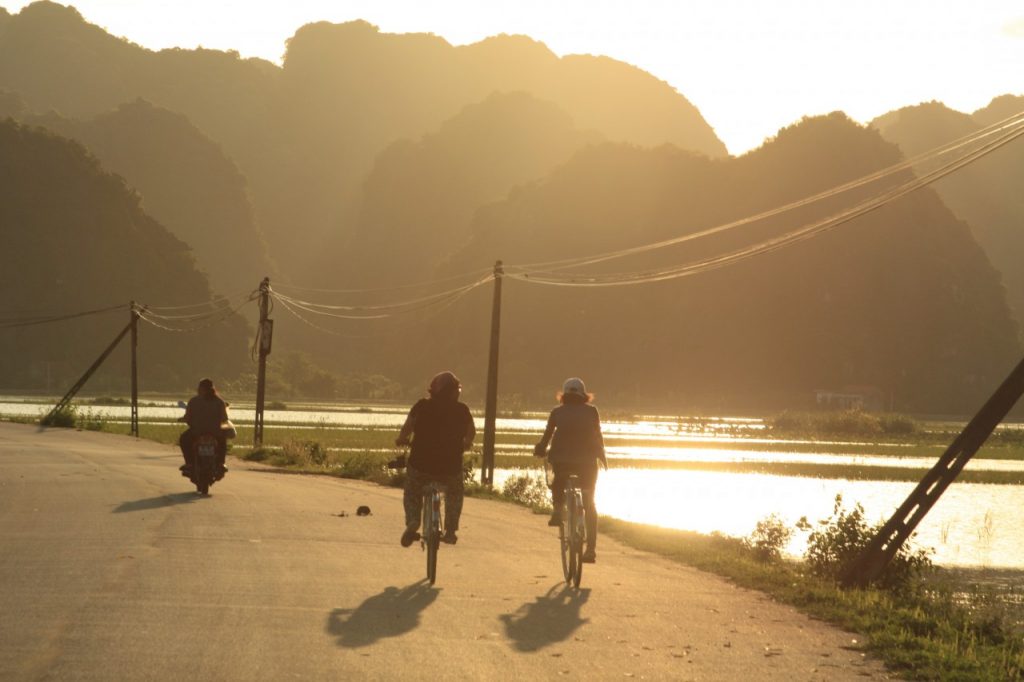 Connections between Vietnam and Cambodia
On the map, it almost looks like you can travel from Saigon to Cambodia quite quickly. Unfortunately, this is not the case. If you are planning a boat tour through the Mekong Delta to Cambodia, you should allow for at least 3 days. The transfer from Saigon to Can Tho alone takes 4 hours. But this is absolutely not to be seen negatively. You can use the time to enjoy the landscape on one of our boat tours.
For some years now, we have been offering tours on the Mekong Delta that can be used as a connection between Vietnam and Cambodia. Feel free to contact us for personal advice on the possibilities of connecting Vietnam and Cambodia.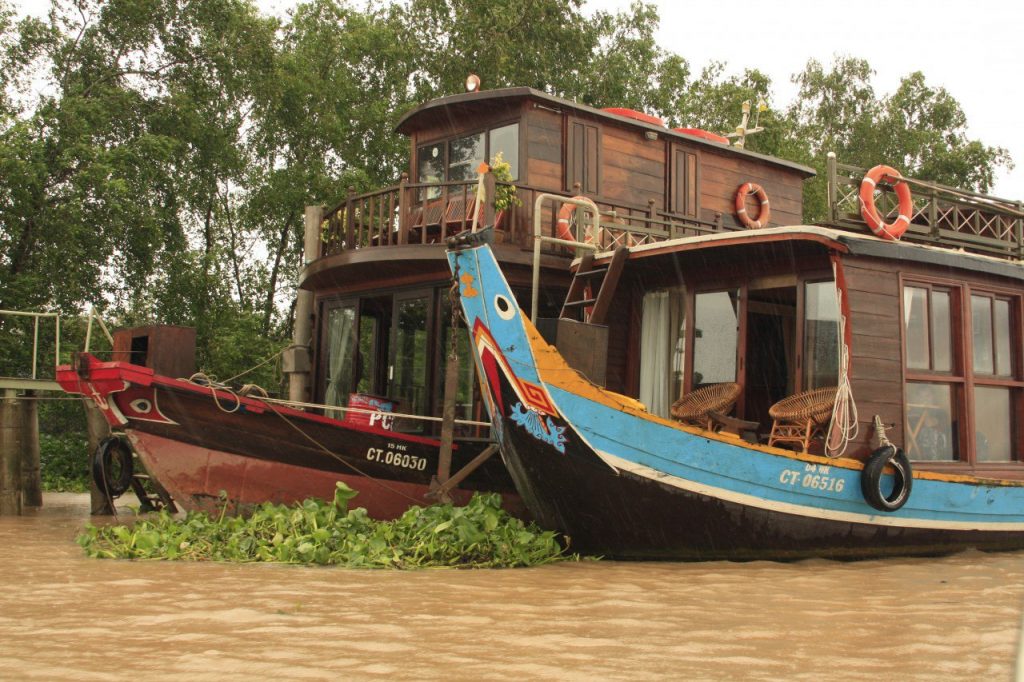 In Vietnam, all possible means of transportation are available to vacationers. However, it is always advisable to schedule a time buffer, especially for important dates. The large distances, such as the over 1,600km between Hanoi and Saigon, are very easy to travel by plane. However, the special travel experiences with locals are much more likely in traditional modes of transportation. Do you have any questions about getting around Vietnam? Then we look forward to hearing from you.
We would be happy to advise you personally: