In our new street food series, we present the culinary favorites of our travel destinations. This time it's about street food Indonesia.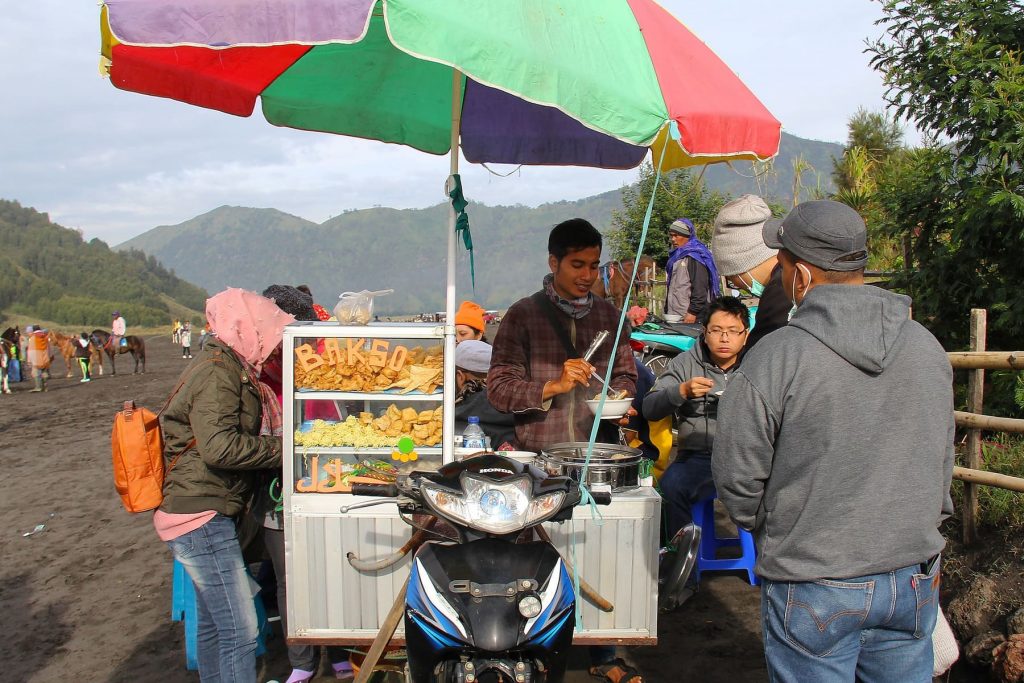 In addition to dream beaches, impressive volcanic landscapes and an incredibly friendly population, the country of the 17,508 islands also has a large variety of diverse street food to offer, which is characterized above all by its fresh ingredients. In this article, we present our top 5 dishes from Indonesia's street food, which can be found in the so-called Warungs (small street vending stalls) across the country.
Nasi Goreng und Mie Goreng
There is probably no Warung or restaurant in Indonesia where the favorite dish of the Indonesians cannot be bought. The national dish consists of either rice (nasi) or pasta (mie), each fried with fresh vegetables and egg, fish or chicken and refined with sambal (chili sauce) and soy sauce. Although it is probably the most common dish in the country, it tastes a little different in every food stall – it is worth trying!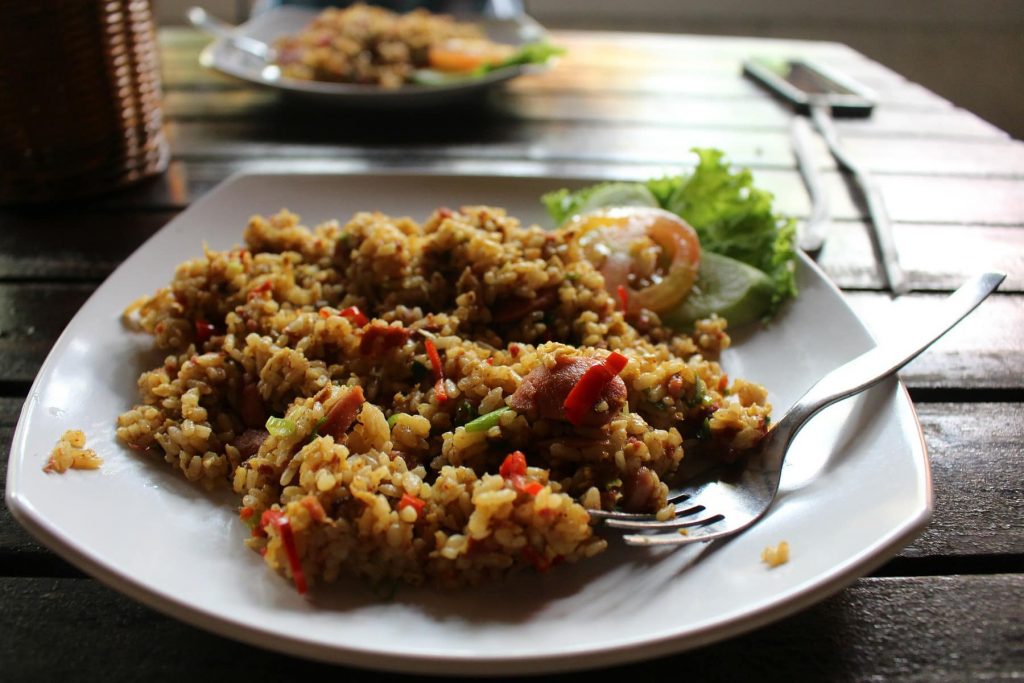 Satay Ayam mit Saus Kacang
These well-known chicken skewers are a typical Indonesian snack that can be bought on every corner. Marinated with a sweet soy sauce (Kecap Manis), the chicken pieces are skewered and fried over a small wood-fire. Due to the rapid heat development of the fire, the skewers are quickly cooked through without losing their juiciness, while they take on a smoky taste. Typically you get served delicious peanut sauce with the sate skewers.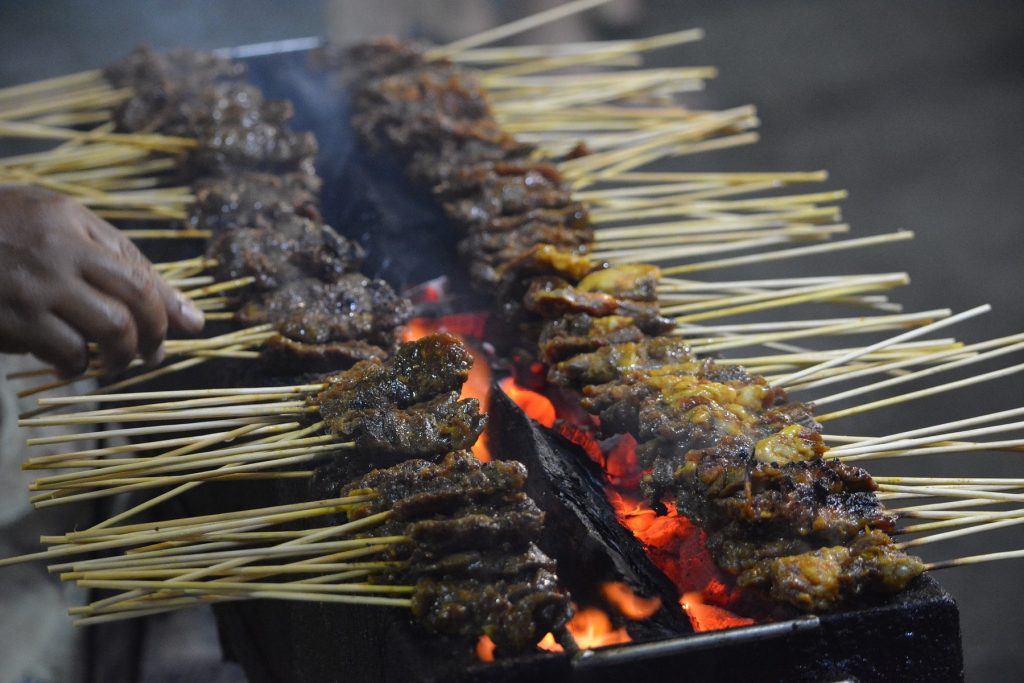 Gado-Gado translates as "mess" and is one of the few vegetarian dishes constantly available in Indonesia. The typical Indonesian salad consists of vegetables, tofu and pressed rice cakes and is refined with a peanut or cashew dressing. The interplay of the nut flavor of the sauce and the different textures of vegetables and rice cakes make this salad a unique dish.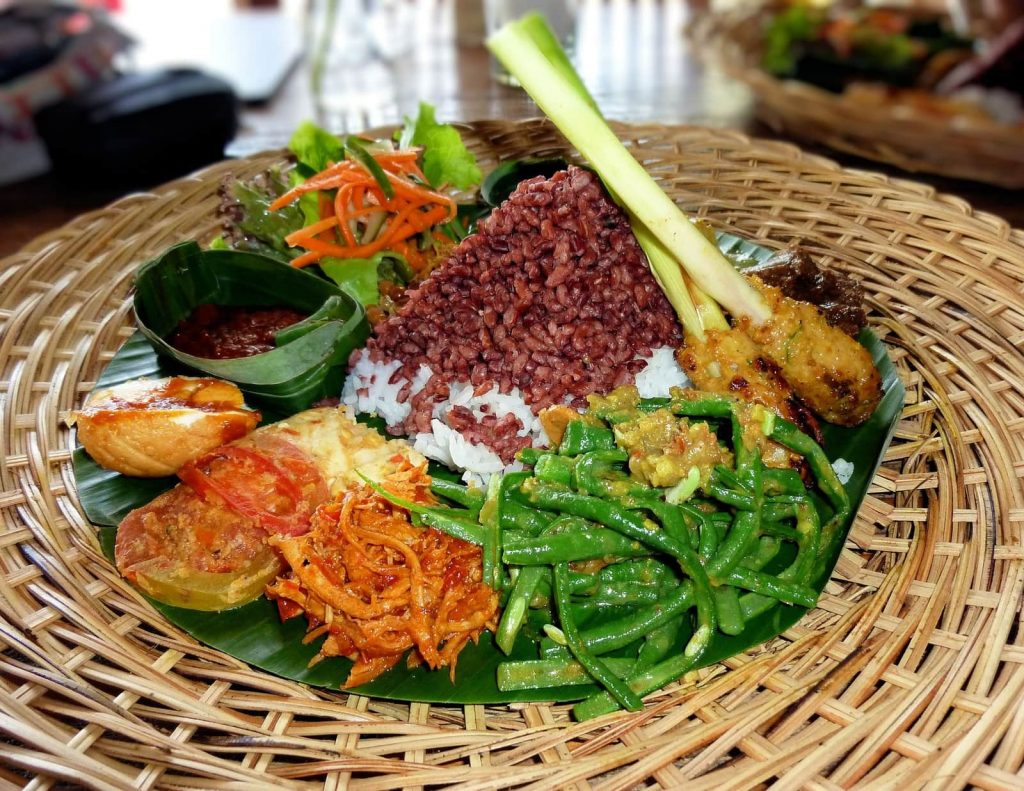 This mixed rice dish is eaten by the locals at any time of the day or night. It consists of several small side dishes, which you can choose yourself according to the respective food: from egg to chicken, tofu, fish and various vegetables, there is something for every taste. The ingredients are draped around a large portion of rice and are usually served with ketchup manis, lime juice and sambal.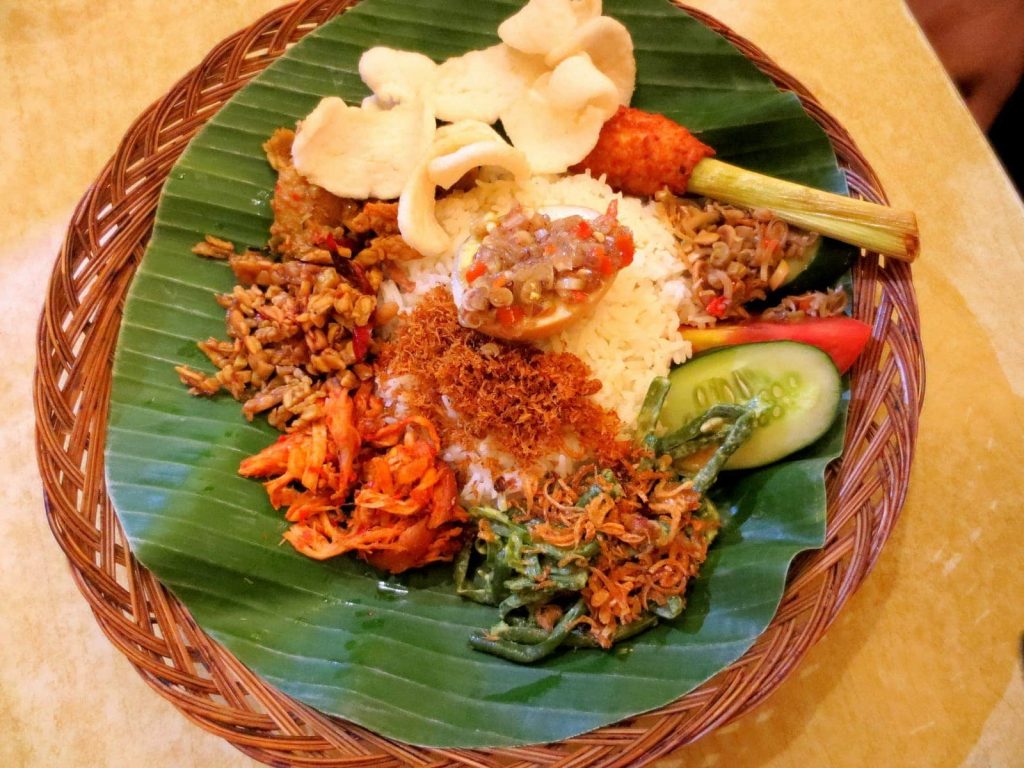 The deep-fried banana is probably the most popular snack among the Indonesians, which they like to enjoy with a delicious coffee during their breakfast or afternoon break. Traditionally, the banana comes without a side dish, but meanwhile more and more cafes and restaurants offer a variety of toppings such as ice cream, jam or powdered sugar.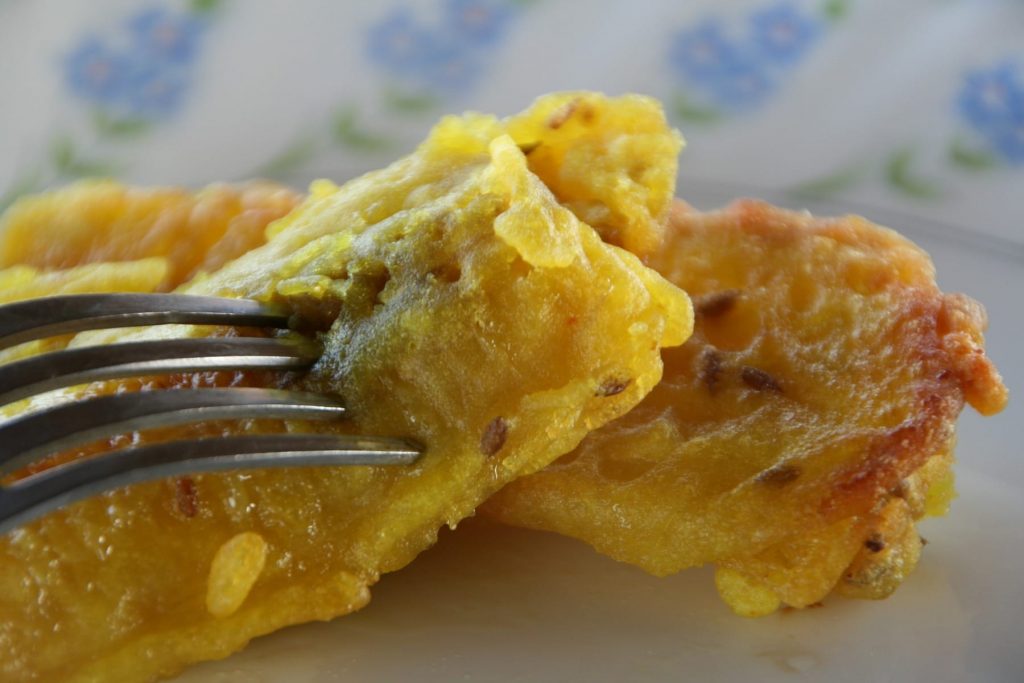 Are you hungry for street food Indonesia? It still tastes best on site. Feel free to contact our Indonesia travel experts and we will organize your trip to beautiful Indonesia.
We would be happy to advise you personally: