A visit to the old imperial city of Hue is like a journey back in time to Vietnam's magnificent imperial era. The Complex of Hue Monuments, consisting of the large citadel and the magnificent imperial tombs, testify to a time long before the war and are waiting to be discovered.
The Imperial City of Hue and the Perfume River
 A stopover in the historic imperial city of Hue is a must on a tour of Vietnam. From 1802 to 1945, under the Nguyen dynasty, it was still the capital and seat of government in the country. Today, the city is primarily known to culture lovers for the large citadel with the associated palace complex, the so-called "Forbidden City". The Complex of Hue Monuments was declared a UNESCO World Heritage Site in 1993 after the severe damage from the Vietnam War was partially restored. It is a good idea to explore the extensive grounds with their fascinating halls and beautiful gardens in the morning on rental bikes. It is not difficult to imagine how unique "old Vietnam" must have been during the imperial period!
Geographically, Hue is located directly on the perfume river – the Huong Giang, also known as the flow of fragrances. The promenade of the large river, which probably gets its name from the pollen floating on the water in spring, invites you to take a long walk. A visit to the beautifully laid out Thien Mu Pagoda on the south bank of the river is also worthwhile. End the impressive day in Hue at the daily Nguyen Dinh Chieu night market, where you can stock up on souvenirs, lamps and delicious street food.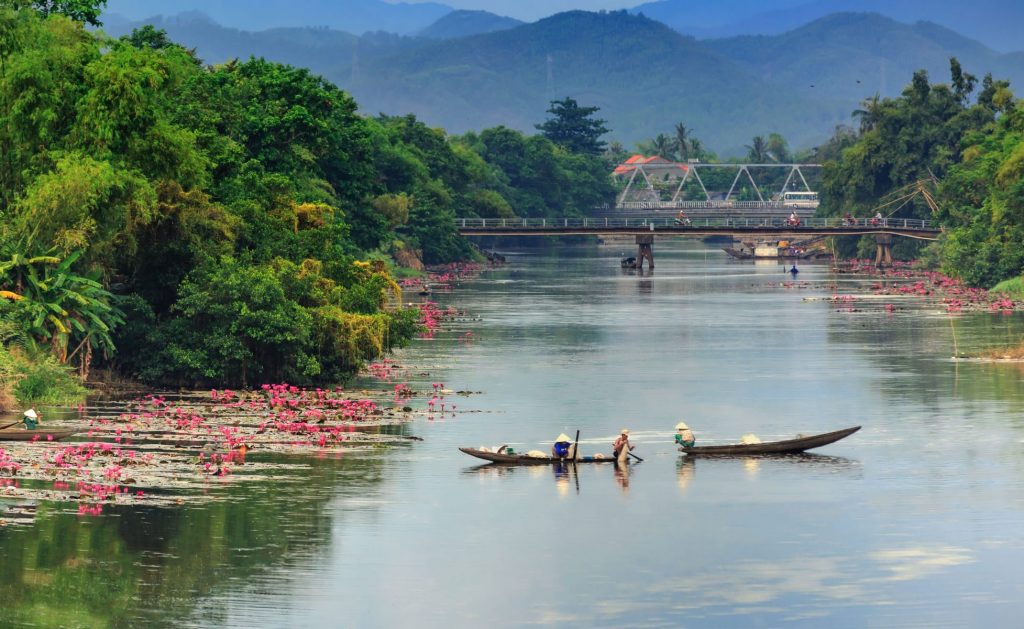 Impressive Imperial Tombs
Due to the great importance of ancestors in Vietnamese culture, the country is known for its expansive and beautifully tombs. Particularly impressive specimens can also be found around the imperial city of Hue – the best known are those of Minh Manh, Khai Dinh and Tu Doc. Former rulers of the Nguyen dynasty lie here in extravagant mausoleums, lined with impressive facilities, adorned with ornaments, stone figures and, above all, lots of gold and pomp. You can reach the last resting places of the emperors by boat via the perfume river, but a more individual experience guarantees exploration with a rented bike or motorcycle.
A visit to the imperial city of Hue in April during the week-long "Hue Festival" is particularly worthwhile. Various groups of artists from all over the world celebrate the foundation of the province and its cultural heritage.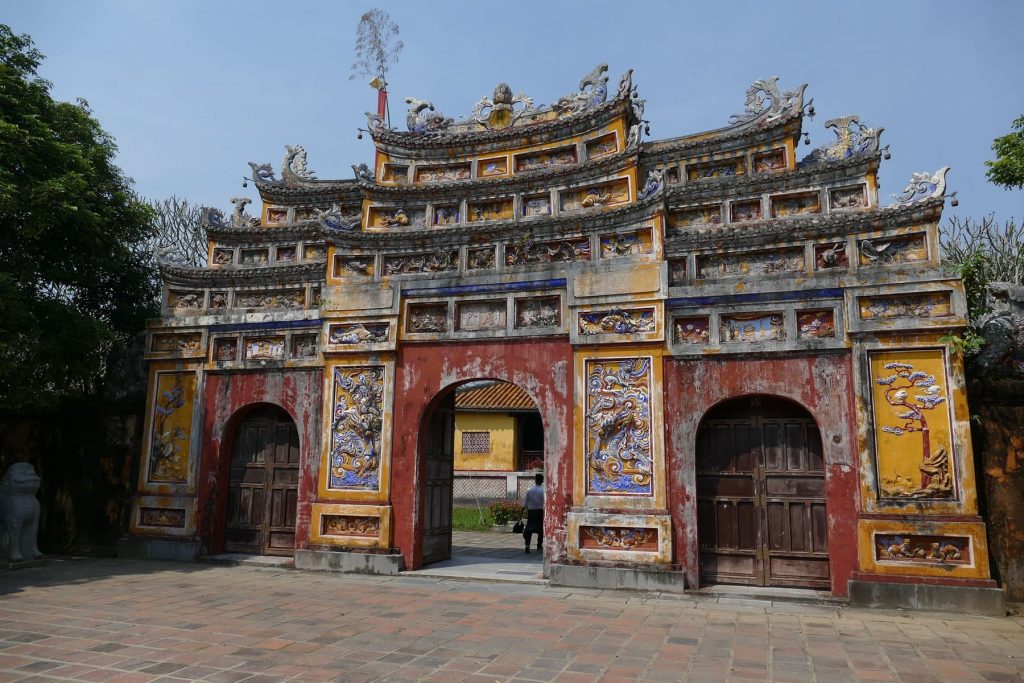 Are you interested in an individual trip to Vietnam to the Complex of Hue Monuments and other UNESCO World Heritage Sites? Please contact our Vietnam specialists, we will organize your individual dream vacation.
We would be happy to advise you personally: