Ha Long Bay is one of the most popular destinations in Vietnam. The natural beauty has been a UNESCO World Heritage Site since 1994 and impresses numerous visitors every day. But it's not just nature that's breathtaking. Immerse yourself in the original, vibrant life of fishermen in the floating villages as you cruise through Halong Bay.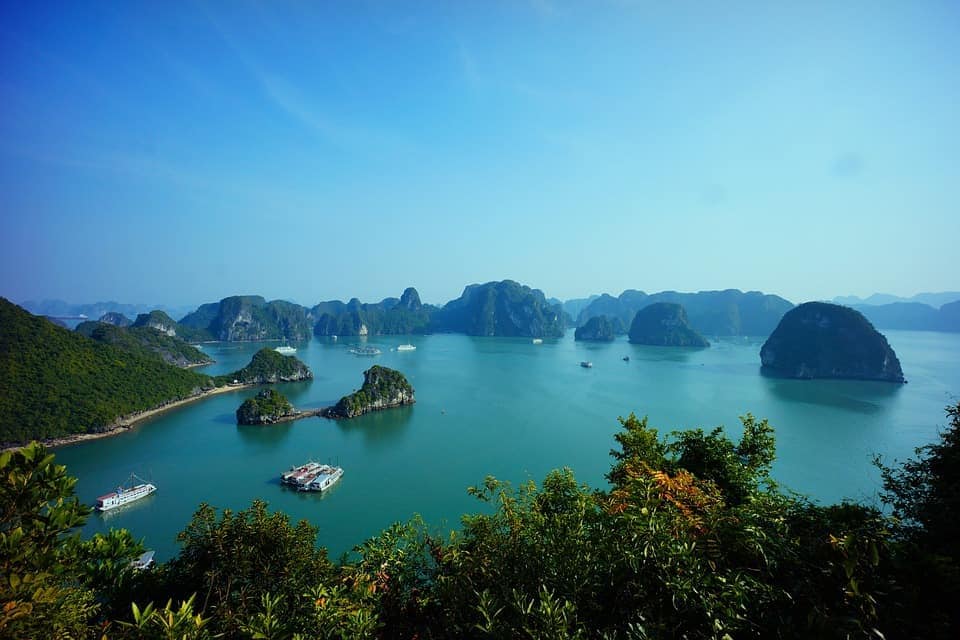 Ha Long Bay is a Natural Wonder
Ha Long Bay on the north coast of Vietnam is about 200 kilometers east of the capital Hanoi and a trip there will surely turn out to be a highlight of your Vietnam trip. Halong Bay is located in the Gulf of Tonkin and stretches over 1,550 square kilometers, which corresponds to an area of a proud 215 football fields.
The almost 2,000 islands that are picturesquely distributed in the bay keep travelers under their spell. Some of them protrude several hundred meters from the sea and thus provide an impressive overall picture. Enjoy this view of Ha Long Bay from a traditional junk and take the opportunity to get to know remote corners of the bay and so immerse yourself in the nature of Vietnam.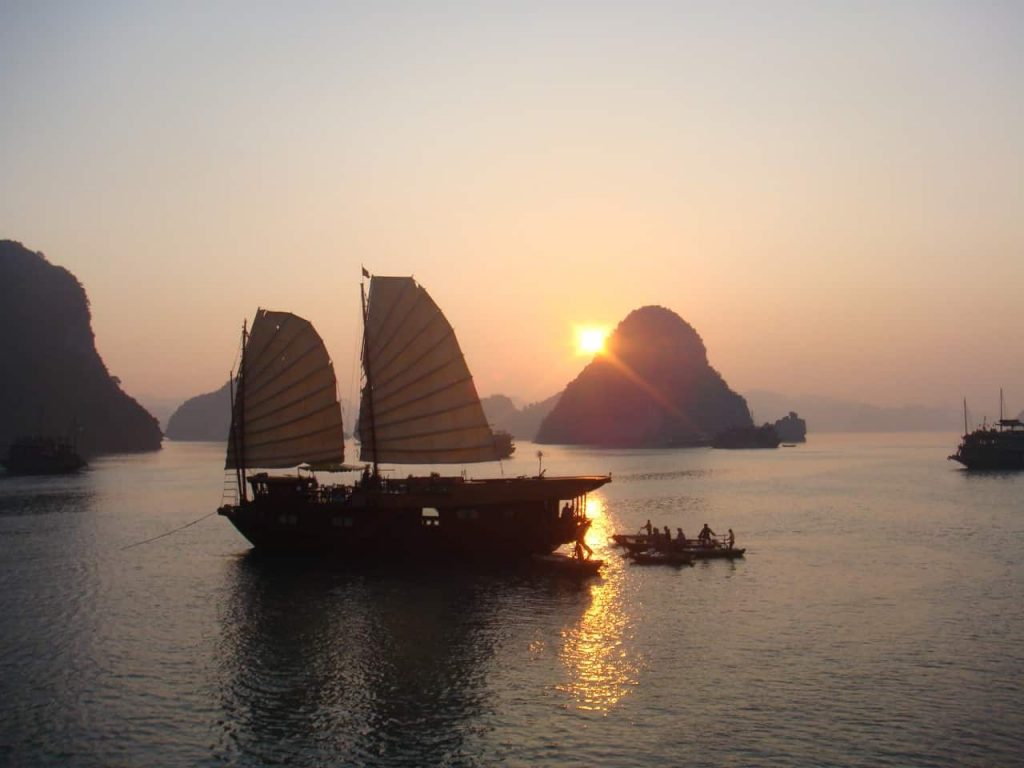 Are you interested in an individual trip through Vietnam? We also take you to remote corners of the beautiful country. The Vietnam specialists at Green Tiger will be happy to make you a non-binding offer.
Goats, Fishermen and Floating Markets
The islands of Ha Long Bay are often overgrown with dense jungle and thus offer numerous animals habitat: monkeys, goats and numerous birds such as eagles, cranes and parrots have settled here. The steep, rugged cliffs make the islands largely uninhabitable, with only a few fishing families being the exception. They sell their goods on the famous floating markets, which exude a special magic with their hustle and bustle and the extraordinary range.
Since the formation of the limestone formations around 300 million years ago, the weather has ensured that impressive caves have been created. These can also be viewed on a tour of Ha Long Bay.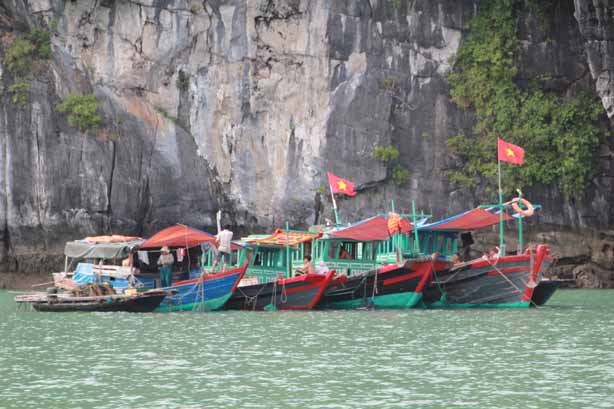 Are you interested in an individual trip through Vietnam? Then feel free to contact your Vietnam specialist Green Tiger Travel at any time.
We would be happy to advise you personally: