Malaysia impresses with its enormous contrasts: divided into East and West Malaysia, the country of superlatives of breathtaking nature and untouched jungle in the east as well as palm beaches, mysterious temples and ultra-modern, cosmopolitan cities in the west has everything to offer the heart of the travel enthusiast.
The landscape of the island state is just as diverse as the mosaic of different religions and traditions: mountains covered by ancient rainforests, the oldest cave system in the world, picturesque tea plantations, romantic dream beaches, sleepy villages and the pulsating metropolis of Kuala Lumpur. Experience the last orangutans in the wild on Borneo, discover the heritage of the colonial period in the form of impressive buildings and immerse yourself in the magnificent world of the capital!
We would be happy to advise you personally: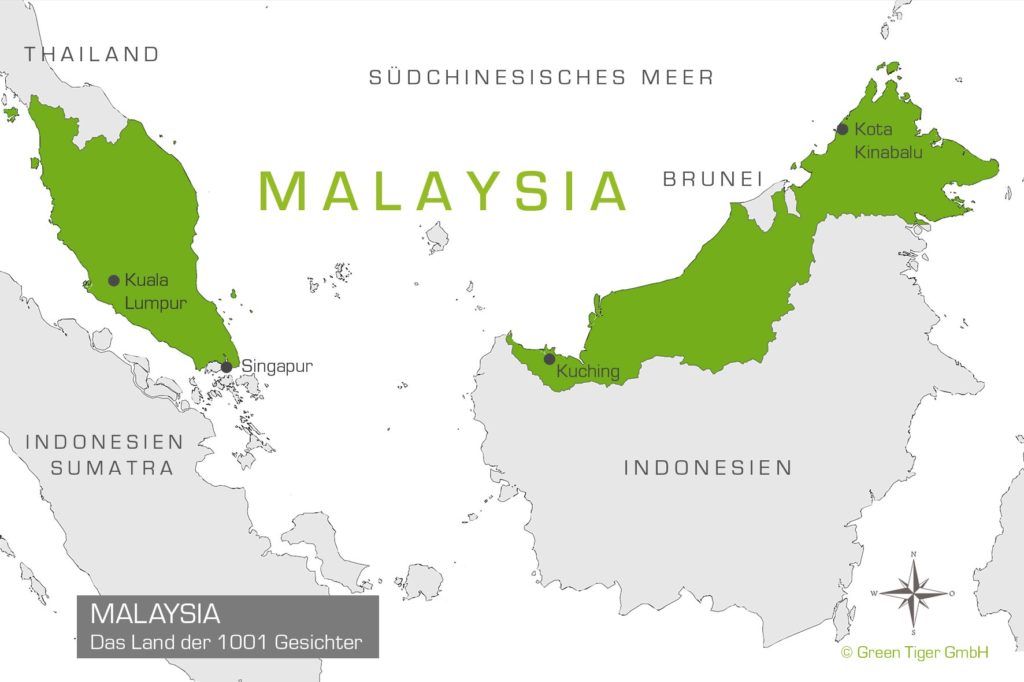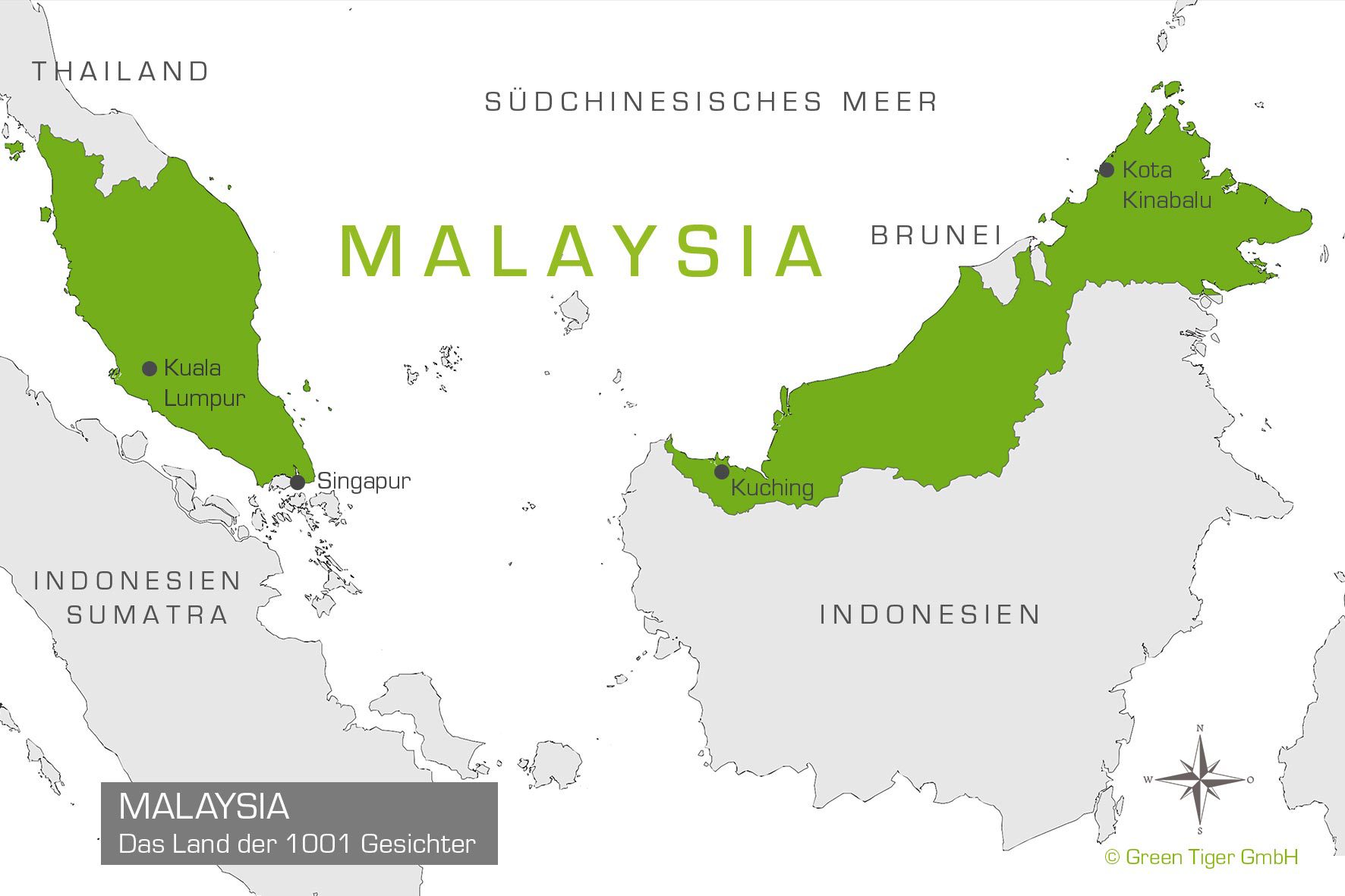 Malaysia – the kingdom of contrasts
Due to its location on one of the oldest sea trade routes in the world, the country has been an attraction of numerous cultures since time immemorial, which have developed into a unique melting pot of different ethnic groups to this day. The dynamic, multicultural society opens up an incomparable diversity of architecture and art, languages, colorful festivals and exotic cuisine to the visitor, which are waiting to be explored by you.
Tour Combinations With Other Destinations
Malaysia is ideal for a combination with Indonesia and Thailand.
Green Tiger's Special Malaysia Tours
We would be happy to plan your personal dream trip together with you. With a guide that should serve as a bridge to the local population, you can immerse yourself particularly deeply and intensively in the diverse Malaysian culture and hold conversations that you would otherwise not have been able to do.
Enjoy hikes through tea plantations and ancient rainforests, search for orangutans or dive into the impressive underwater world of Pulau Perhentian and Tioman. Combine the vibrant and multicultural capital Kuala Lumpur with extensive exploration of the surrounding cave systems and temples or let your soul dangle on one of the numerous dream beaches.
Look forward to unique experiences and a diversity that is unique to Malaysia: roam through rainforests that are thousands of years old, discover caves and tea plantations and relax on dream beaches.